Bleeding Mascara;;

Name:

Natalie.


Age:

29


Gender:

Female


Location:

Florida.

Contact
About
I'm

Natalie

.
Messed up in the head. Confused 'till the end. Music lover & obsessive freak.
Loves writting and school. Works hard to achieve greatness.
Will one day be someone to look up to.
Inspired by many, Influenced by no one.
Bealieves that,
Everything happens for a reason; no one ever has a happy ending.
There's no such thing as fairytale love, & prince Charming will never come rescue you by dawn.
Doesn't follow trends, doesn't wanna fit in. Wants to stand out & shout at the crowd.
Will never be put down, there's always someone to help her get up.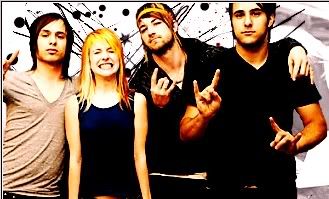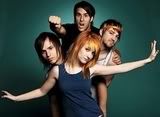 Music.
Evanescence. Paramore. My Chemical Romance. Marianas Trench. The

Red

Jumpsuit Apparatus. Billy Talent. Panic! At The Disco. Cute Is What We Aim For. Leathermouth. The Higher. As I Lay Dying. Saosin. Silverstein. Queen. All Americal Rejects. Green Day. Flyleaf. Bryan Adams. Andrea Bocelli. The Rocket Summer. T.A.W.G. Hellogoodbye. All Time Low. New Found Glory. The Jonas Brothers. AFI. Plain White T's. The Buggles. The Beatles. Goo Goo Dolls. The Panic Channel. Reliant K. Chiodos. Taking BAck Sunday. The Academy Is...Alexisonfire. Boys Like Girls. Copeland. Dresden Doll. Disturbed. Underoath. Fall Out Boy. The Fray. From First To Last. Slipknot. Garbage. Radiohead. Goodnight Nurse. Gym Class Heroes. Hinder. Hollywood Undead. Imogen Heap. Kill Hannah. Kitte. Lustra. The Medic Droid. Mindless Self Indulgence. Nine Inch Nails. Oasis. Led Zeppelin. Europe. The Eagles. Rainie Yang. The Secret Handshake. Shania Twain. Simple Plan. Sixpence None The Richer. A Static Lullaby. Switchfoot. Tatu. Ten Second Epic. Three Days Grace. Yellow Card. Young Love. 30 Seconds to Mars. Hannah Montana. :]]







Movies.


Titanic. Romeo & Juliet. Its A Boy Girl Thing. Anything sad & dramatic that makes me cry. Comedies are usually awesome too.




TV.


America's Next Top Model. George Lopez. Beauty & The Geek. Gossip Girl. Disney Channel. VH1. MTV. Asian Dramas. <3


[ I dunno who to credit for the icons; so message me if they're by any chance yours.]