Roses-for-smiles

Name:

Vikki


Age:

40


Gender:

Female


Location:

Dorset, UK

Contact
About
About me
Hello to anyone reading my profile! I'm Vikki and have been a My chem fan since September when I heard Welcome to the Black Parade on the radio...since then I have become pretty much obsessed. I was completey blown away when I saw them live for the first time in Bournemouth 11/11/06 and have some more shows lines up for March which will be amazing. I'm also a huge Green Day fan (don't let me choose between the two) and both bands have made massive impacts on my lives. I've had a few problems after leaving uni and struggling to find a job but am moving to London in April to work in TV/film production. If it fails, it fails. At least I can say I tried.
Music
My Chemical Romance, Green Day, Stereophonics, Nirvana The Beatles, The Who, The Ramones, The Clash, Queen, Fall Out Boy, Snow Patrol, Muse, Damien Rice, David Gray, the Gullimotts, 30 Seconds to Mars, U2, Muse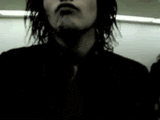 I took this photo and very proud of it I am too!!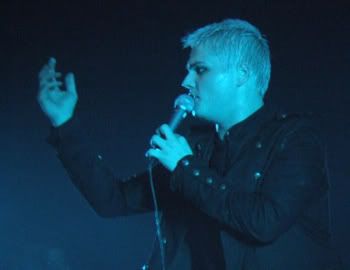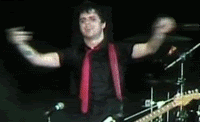 Favourite Videos
Green Day perform 'She' at Reading festival. This is a song I can relate to more than any other.
Green day perform 'We are the Champions' at Reading festival again, love this performance!!
Footage I took at the Bournemouth gig, what an amazing night!!
OK....more updating later