Memories Defeat Us x
Name:

Caitlyn


Age:

29


Gender:

Female


Location:

uhm, in my computer chair :]

Contact
About
INO sister foreverrr Hayley Williams <333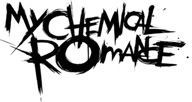 TEN REASONS WHY I LOVE MY CHEM:
1. they listen to their fans. they care about their fans. they love their fans.
2. they're not in this for fame or fortune, they're in this to save lives and get a message out to people.
3. they put everything they have on the line, for what they love.
4. they actually understand and know what us [the fans] are going through.
5. they have shown me that it is okay to be messed up and show my true colors (i will ALWAYS love them for that).
6. they are just about the dorkiest guys on the planet and whenever i see a picture of them, i smile =]
7. they give 100% when they are up on stage. they dont hold back.
8. they aren't fake. they are true. everything they sing about it just..right.
9. they want to make a difference in this messed up world.
10. what else more to say then, they're my heroes.
*they're the heart in my chest
*the blood in my vains
*my guardian angels
*my life.
The Emo Bible:
Everything started with the one God, Gerard.
One day he had a spark of creativity, so he picked this random ball of rock and started to put stuff on it.
The first day he created a really hot emo guy named Mikey.
The second day he created music.
The third day he created drugs, sex, and razors.
The fourth day he created an insecure emo girl, Caitlyn [[winkwink]]
The fifth day he created black clothes, belts, and makeup.
The sixth day he created all of the swear words.
The seventh and final day he created the food of the gods, Skittles.
This is for the people...
Who was a demolition Lover.
Who was NEVER okay.
Who was welcomed to the black parade.
THIS IS TO:
Every Patient, Helena & harmless vampire.
Every single fan who may never see them play.
TEAM BLONDE GERARD, rest in peace my friends.
Everyone that cracked that one "Back In Black" joke.
Those who mourned Mikey's glasses.
Those who live Life On The Murder Scene.
Those who cried to The Ghost Of You.
Those who cried to Famous Last Words.
Those who worried about Bob & his burn.
You who helped Gee stay sober.
Those with an obsession with Ray's hair.
Those who love Frankie Iero...you know who you are.
To everyone who is not afraid to keep on living.
Let's Crash The Cemetery Gates.
We will have the band, and each other, forever
email-MmrsDefeatUsx@aim.com
aim-MmrsDefeatUsx

I say,
We party.

Photos