SHANE is my SUPERMAN
Name:

Brittany


Age:

-


Gender:

Female


Location:

Wishing I was with him...

Contact
PM:

Friends:

MSN:

lovinguwasmysuicide@hotmail.com


YIM:

never really on, but ask if you want it

About
Hmm, im not really good at these kinds of things, but, i'll give it a try anyway. My name is brittany, if you didn't already catch that from the above information, that is just sad. I am a huge fan of MCR. [very predictable, i know] My favorite colors are red and black. I have absolutley no common sense, i am crazy random, and i dont take shit from anyone. I am a total broken person. I've lost two important people in my life in the last six months and it has truly destroyed me. My uncle Brian, was killed in a car crash and Shane, my brother, died of lukemia very recently. I do not deal with emotional pain very well at all so, if you dont like to listen to people complain, prolly not a good idea to talk with me on my bad days. lol.I can tell you i am definitely not the prettiest or smartest or nicest or anything. im just me. lol.... : ) Feel free to talk to anytime if what ive just said hasn't already scared you off. i dont bite [usually]
Yea, Life sucks, get over it.
Other Favorites:
Bullet for my Valentine
Three Days Grace
Breaking Benjamin
ACDC
Pink Floyd
Def Leppard
Deathcab For Cutie
AFI
Paramore
Motion City Soundtrack
The Red Jumpsuit Apparatus
Rise Against
Disturbed
Fall out Boy
Evanesence
Hellogoodbye
Hinder
I Hate Kate
Journey
Linkin Park
Nickleback
Pink
Plain White T's
Plus-44
Say Anything
Simple Plan
Sum 41
The Who
and i can't remember any more right now.....
If you haven't already read, read these:
Crank
Impulse
Burned
Glass
Bleed
Cut
*Love Sick

Some poems I've Posted here:
~My Sacred Beloved

I sit in the corner with my
Sacred beloved
I hold it tight hoping,
It wont possess me to do
What most consider harmful
Tighter I grip, slowly losing
All common sense
All that drove me down
This vacant road
Floods and flashes through
My empty soul
I raise what is now my only sanity
And gaze into the
Polished point
Skid it across finger
Testing it's ability
And assign it to the
Crevice in my elbow
And the canyon of my wrist
I slowly thrust my cherished gadget
To pale skin
Shove it deeper
Left to right
Right to left
Again and again
Relief is driven into my abandoned heart
All is well
And somehow nothing matters
Anymore
I'm really, actually
Going to be okay
One more swipe
I tell myself
But, that's not significant enough
Left to right
Right to left
Again and again
Hopelessness quickly swims
Back to me
Thinking just one more couldn't
Possibly do any more harm
Knowingly, I scrape my brittle and bareness
What I call an adrenalin rush
Floods out in a pool of red
Tears of comfort, ease, sorrow, and pleasure
Fall to the already stained carpet
Now,
I think this reminder of my oh,
So damaged life on my arm
Is to my satisfaction
I conceal my feelings that have splattered against
My lonely floor
Quickly, I cover my wound
To hide from those who look
Down upon it
Apply pressure to stop what had
Given me my thrill for the evening
And wait for the sting of my scare
And the never ending " Last Breath"
Feeling of life to fade
Wait for something else to go wrong
And wait to see my sacred beloved
Yet again
So I can treat my addiction




~I lay waiting

My heart lies beating
loveless
On a silver platter.
The blood continues to splatter
And as the air slowly creeps through my veins,
my pulse begins to crawl.
With each passing beat
three more tears stream down
my absent face.
They soon fall to the frigid tile floor,
Joining the rest of my sorrows
In a moment,
All my dreams flood my thoughts
But, quickly fade as another bead of sweat grows
On the tip of my littlest finger.
Each breath sips every ounce of life
Out of my body
But, I'll forever lay waiting
for you

With each missing pint
I become a ghostly white.
My voice starts to whither into a mellow
And almost silent whisper.
Gradually, every part of me becomes numb.
Lightning bolts of pain shoot through
Every flake of skin on my body.
My vision eventually blurs
But, I'll forever lay waiting
For you

I can still feel the sharp, steel sticks
Poking and prying on my insides.
And as I look to the right
I can barely make out
The pieces being sewn together
On the platter.
I start to shiver from head to toe.
My ears ring with the piercing sound of
The coarse blades scraping
The sides of my lungs
But, I'll forever lay waiting
for you

Both my thoughts and my skeleton
Wind down to ice cold
And nonchalantly decay.
I blink once
As they pull the flimsy and blank sheet
Over my departed face
But, I'll forever lay
In this spot
Waiting
And waiting
For you
Just you



~18 Steps

Steps 1,2,3: My lip quivers
All while you place a kiss on her cheek
Steps 4,5,6: I cry
All while you turn to gaze into my hopeless eyes
Steps 7,8,9: I fall
All while you unknowingly hold my heart in
your bottomless hands
Steps 10,11,12: I crumble
All while knowing I can never have you
Steps 13,14,15: I gasp for my last breath
All while you walk away
Steps 16,17,18:I die
All while I wish you were mine
Only mine


~Know this now

You may not like me but,
I'm in love with you
You may not enjoy my presence but,
Cherish every tiny minute I spend with you
Know this now,
You may not relish in the hugs you give me but,
I get lost in your arms
You may not think of me as more than just a friend but,
I think the world of you
Know this now,
You can push, throw, or kick me away but,
I always come back to you
I just thought you should know this now, before it's too late.


~Can you…?


Can you feel the blood drip
As you hold my heart?
Can you feel my hand
Fall from yours?
Can you feel my final
Thoughts?
Can you feel the tap
Of my final breath?
Can you feel my pulse
Fade?
Can you feel me
Die?
Can you feel my love
For you?

I can feel yours
I can feel you,
Your blood flowing,
Your warm hands,
Your random thoughts,
Your wheezy and mellow voice,
your almost lifeless pulse
I can feel you fade
Can we fade together?
Please?



Do you love me back?

I fall to the ground
But, there's no sound
When I cry
There's no tears
I can't keep fighting
Away
Every one else's fears
I'm going to break down
Sooner or later
I'm running on empty
And crawling to you
Let me fall into
Your arms
And be your
Lucky charm
Forget about what "they" said
And don't let me fall
Hold on to me
Please
Just take my hand
And you'll see
We belong together
You may not know it
Right now
But I give you my vow
I love you
I love your smile
Your heart
You
I love you
Do you love me back?



~I wonder if he knows……

I wonder if he knows that
In the morning,
He's the first thing I think of
That when push comes to shove
I'd be there
Unlike her
That he's half the reason why
I have to wear long sleeves
To hide
That I'd throw myself in front of a bus
Just so there could be an "us"

I wonder if he knows
That I get butterflies in my head
Just remembering what he said
That every time I envision his hands
Each one of the hairs on my neck
takes a stand
That he's all I want to rely on
That every time he's next to me
I get weak in the knees

I wonder if he knows
That he's my light
And for him, I'd be willing
To fight
That every time he refused,
It left me even more confused
That I knew he never cared
That all those "meaningless" words
Left my heart impaired

I wonder if he knows all this
That I imagine his kiss
That I won't take my hit and miss
I wonder if he knows
I need him
I adore him
Admire him
I wonder if he knows
That I love him

Alternate ending: I wonder if he knew that I loved him



~If I.....

If I say I love you
Would you say it back?
Would you say it?
Or would you leave my heart with
A bigger crack?
If I told you I cared about you,
Would you tell me the same?
Would you tell me?
Or would it be my soul
That you claim?
If shared with you my thoughts,
Would you confide in me?
Would you share with me?
Or would you just throw away
My secret key?
If I said I love you,
Would you say it back?
Would you say it?
Or just take me on
Another lap around your track?
If I told you my heart only beats for you
Would your's stop for me?
Would it stop?
Or would this just be
Strike number three?
If I told you I am eternally lost without you
Would you come and find my hopeless soul?
Would you find me?
Or would you just leave me
in this bottomless hole?
If I told you I love you,
Would you say it back?
I don't care if you mean it
I just need to hear it
From you
Not anyone else
Just you



~I Died Tonight

I decided tonight,
That you're not worth it
Anymore
No more hopeless dreams
I'm not here for you to just
Ignore
No more tears shed for someone
Who only wants a whore
No more worried days
For someone who gets drunk
And makes it seem like it's a chore

I decide tonight,
I don't want you anymore
No more will I let your words
Slam me against the floor
No more bottomless feelings
For someone who looks for love like
You can find it in a grocery store
No more can I hope that things will
Go back to the way they were before

I remembered tonight,
That there's so much I didn't get
to say
No more telling my self that as long as
You talk to me, I'll be okay
No more wishing we'll be together
And planning how to get away
No more helpful thinking
For someone who puts all their problems on
Display
No more sympathy
For someone who conforms like clay

I remembered tonight
That without you, I feel like
A stray
How many times I wished I could just
Hit "replay"
No more will pieces of my heart fall
No, that ends today
No hoping that you , unlike everyone else, would
Just stay
No more feeling worthless
Because I know there was no way

I cried tonight
I know now, that it's ended
And I never meant what I thought
No, that's surely not what I intended
I hope that any thing I said
Never left you offended
And that my efforts were always there
And kind of over extended
I need you to know that
I never pretended
I meant it all, I really did

I cried tonight
Because I know my heart
Can't be mended
I know that as I find my thoughts
while I'm suspended
That the note I left was not for you
That was completely unintended
And that by this choice, it is
The devil I have befriended
Just remember, this is the poison
You unknowingly recommended

I died tonight
This is what I really had
To do
I wish all those words I said
Would have given you a clue
I fell in love, deep
And caught you like the flu
And gave you my heart, hoping
You'd be true
But, you knew all along,
You knew
That in a matter of time, all
This would be through


I died tonight
All for you
My skies turned gray , when
They used to be blue
I loved you
You were one of the few
At least in my view,
We would have been great
As "two"
The least I can do is
Thank you
Because you gave me something
Unique to pursue
Don't think of me as dead
Because,
As far as I'm concerned,
I was long overdue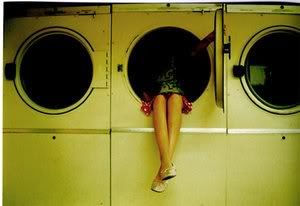 Stereotyping
I am the girl who dresses in all black and never got to finish middle school because i was called emo everyday.
I am the friend afraid to tell you that I'm bisexual, because you'de leave me for it.
I am the girl who loves to read and is pushed into the corner and beat up because of what I love to do.
I am no one. Just the kid that was pushed to far at school for being emo and cut a little too deep.
I'm the teenager who was kicked out of her house because I was caught hugging my girlfriend.
I am the woman who commited suicide just before I graduated highschool. Since I'm a CheerLeader, no one suspected it was coming.
I am the best friend who just found out she has AIDS, and is afraid to tell her parents because she'll be considered gay. My parents would never accept me if I was.
I am the athlete evryone expects to be perfect, when in reality I'm sneaking heroin between games.
I am the girl who is called a slut everyday because I can't afford to buy new clothes every year. My skirt doesn't cover what I want it to.
I am the sibling forced to clean their sister's blood off of the carpet. Why didn't I see it coming?
I am the boy who wakes up crying because the bruises my parents gave me hurt so much, but aren't even noticed because I'm always wearing the baggy clothes the kids in gangs wear.
I am the girl who got raped at twelve and am considered a whore because of it.
I am the gullible parent who let my child hurt themselves. No one can know this. We have to keep this secret. We have to be
-----------------------PICTURE
----------------------PERFECT...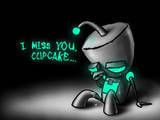 SCORPIO: The lover

Can be mean somtimes. EXTREMELY sexy. Intelligent. Energetic. Predict future. Most erotic. (Freak in bed.) (GREAT kisser.) Always get what they want. Sexy. Attractive. Easy going. Loves being in long relationships. Talkative. The sexiest ever....Romantic. Caring.