Harleen Quinzel.
Name:

Carly


Age:

31


Gender:

Female


Location:

Coventry, United Kingdom

Contact
About
Three little things;
#1 Writing.
It's never been about having my name in stars or lights; I simply want my name in print.
I live for writing Fiction, Screenwriting, Fanfiction, poetry.
[/font]
#2 Music
My Chemical Romance, Taking Back Sunday, The Offspring, Nightmare Of You, New Found Glory, Fall Out Boy, Panic At The Disco, Muse, KISS, Bowling For Soup, Less Than Jake, ADTR.



My Chemical Romance.


I never thought five people could have such a huge impact on me, but then again I used to believe that a band was just a band.
Ironically there are no words to express how passionate I am about MCR, the music, the five exceptional men, the fans, the devotion we all share.

So Do I Owe Them My Life?
No, I Owe Them My Heart- They've Fucking Earnt It.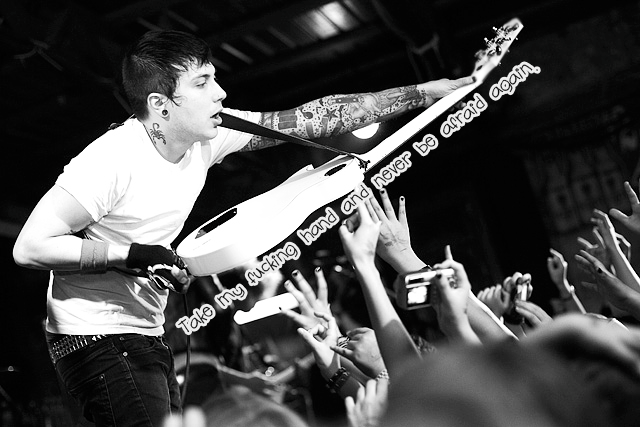 #3 Misc.
Graphic Novels, Batman, gigs, The Blues Brothers, Dylan Moran, Classic films, literature, art, museums, autumn, eyeliner, theatre, photoshop, Amaretto.