xYEW.W0ULD.KN0Ex
Name:

xKxIxRxSxTxExNx


Age:

28


Gender:

Female


Location:

xBEHiNDxY0Ux

Contact
About
xTHREExCHEERSxF0RxSWEETxREVENGEx;
x x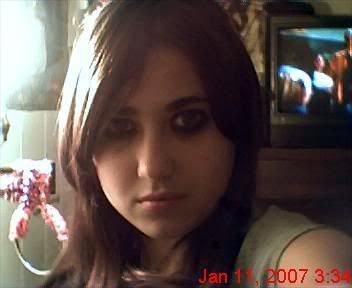 x x
about me:
my name is kirsten. but some people call me salem. idk why though. i wear way too much black eyeliner. so im labeled as emo. i dont believe in sensory just like my parents. its wrong. i love music! if you cant tell! my best friend is my twiin kezzy! [ilytwiin<3]. the best day of my life is APRiL 18th 2007 because that was the day i went to my first concert. i went with my friend punky. we went and saw my chemical romance and muse! it was so awesome! i can still see gerard way standing there till this day! im scared of razorblades and fire also. not very many people like me because im that girl everyone talks bad about!
fave bands:
KiLL HANNAH!!! my chemical romance [well duh]. bullet for my valentine. papa roach. paramore. aerosmith. adam & andrew. avril lavigne. the white stripes. from first to last. three days grace. evanescence.
scary kids scaring kids <33
. metallica. guns n roses. pencey prep. kid rock. plain white t's. NLT. AFI. roses are red. linkin park. fall out boy. motley crue. the ramones. muse. aiden. boys like girls. cute is what we aim for. sum 41. HIM. nine days. simple plan. mute math. nickelback. the redjumpsuit apparatus. mayday parade. alesena. the almost. slipknot. korn. fly leaf. madina lake. finger eleven. yellowcard. rise against. silverstein. taking back sunday. the acadamy is.. underoath. A7X. blink 182. green day. misfits. +44. atreyu. good charlotte. 30 seconds to mars. black flag. kill hannah. senses fail. hellogoodbye. panic! at the disco. the click five. crossfade. the klaxons. norah jones. the used. cartel. trapt. stone sour. McFLY. buckcherry. the fray. augustana. journey. iron maiden. mudvayne. rob zombie. smashing pumpkins. and lots more..
fave songs:
lips like morphince-kill hannah <3333333333 the brightside of suffering-scary kids scaring kids. hit the floor-bullet for my valentine. die romantic-aiden. to be loved-papa roach. emo kid-adam & andrew. scars-papa roach. gettingawaywithmurder-papa roach. nobody's home-avril lavigne. DEAD!-mychem. fences-paramore. dont wanna miss a thing-aerosmith. you dont know what love is-the white stripes. riot!-three days grace. my immortal-evanescence. nothing else matters-metallica. sweet child o mine-guns n roses. ps.dont write-pencey prep. only god knows why-kid rock. hey there delilah-plain white t's. love like winter-afi. falling-roses are red. hysteria-muse. the great escape-boys like girls. lyrical lies-cute is what we aim for. rockstar-nickelback. when i get home-mayday parade. tilting the hourglass-alesena. say this sooner-the almost. duality-slipknot. wait and bleed-slipknot. all around me-fly leaf. here i stand-madina lake. paralyzed-finger eleven. cant be saved-senses fail. suger were goin down-fall out boy. just the girl-the click 5.
best friends:
revenge [ilytwiin], karie jo, TJ, & savannah.
obsessions:
my mp3 player. black eyeliner. kill hannah! my chemical romance. music. my dogs. my bass guitar. my cds. my stereo. my friends. my dogs. black. my mcr tee shirt. my family. pizza rolls. gerard way. frank iero. mikey way. jacoby shaddox. hayley williams. death. imnotokay.net. myspace.com. stardoll.com. emo guys. black and red sharpies. writing on everything. haters. spikes. the dark.
i hate:
posers. liars. stereo typists. pink. bright lights. backstabbers. razorblades. brianna champion. rich dennis. rap music. homies. fire. work. peanut butter. PREPS! bugs. happy thaughts.
fave movies:
grind. head over heels. salems lot. TMNT. arthur and the invisibles. mychem. life on the murder scence. 13 going on 30. just my luck. pirates of the carribean 1 2 & 3. the princess goblin. the simpsons movie. chickin little. high school musical 1 & 2. the craft. jackazz 1 & 2. 6th sense.
KiLL HANNAH!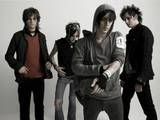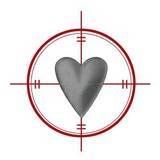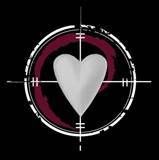 Photos