Save The Bunnies!!
Name:

Salsa!


Age:

31


Gender:

Female


Location:

What?

Contact
About

Hmm lets see my name is Alexandria but dont ever..ever call me that!! I havent been called that in a long time.
I love to cut coupons although i never use them.I make jewelry olny for myself though.I like Anime and who cares if Im a girl *cough* Nathan lol Hmm I play video games.The one movie I can sit and watch forever is The Wedding Singer....yeah I watch it at least 3 times a day.And Final Fantasy Advent Children..OMG i love that movie lol Not so much The spirits within...ehh it was alright though I mean it came out in 2002 the graphics arent as amazing as Final Fantasy Advent but hey what the hell!I stand up for myself...I wont back take nobodys bullshit.Ive learned not to.Im just very careful with who I trust.Im not like anybody youll ever talk to.I promise.Im the one and only.Yup...
I sometimes talk to myself then stop because I relieze I sound crazy haha!I like to dance even when there is no music....Whenever there is rain I like being outside even when i know i might get sick I really dont care1I also dont care what people say about me..Im not self-conscious.I think its a waste of time.Lifes to short to worry about what other people think about you.Im a proud vegan and I do support PETA 100%.If you believe they "Murder" Animals then please dont PM me about it Thank you.I do protests whenever i know there is going to be one.The last one I was at was for the KFC yes that went very well

I skateboard as often as I can because Im always getting dragged around....Im really really short not like a midget but im short.
Im not a mean person..Im nice up until the point where you fuck with me.Im nice dont worry lol Ill talk to you about anything as long as it isnt creepy....yeah.....





My Music Hmm I listen to alot of it
Rise Against (my Fav)
Smoke or Fire
Angels and Airwaves Yeah...i love these guys...Atom..
Greeley Estates
MCR (of course)
and Piebald
Im slowly starting to listen to porn music...Im mean Techno yeah....
Billy Talent
BlessTheFall
The Used
Aiden
LoveHateHero
Poison The well
Emigrate
AFI
Marylin Manson
Coheed and Cambria
Alkaline Trio
City Sleeps
Saosin
Shiny Toy Guns
TAI
The Sounds
Chimaira(i love em lol)
Mayday Parade
Paramore
Kasabian
Circa Survive
Search Light
Fear Factory
Bayside
The Higher
The Dead Milkmen
The Hush Sound
The Gay Blades(Check Out their MySpace)
Undercover Slut lol nice name i know
Kiss Kiss
Story Of The Year
Summer Obessesion
Love Arcade
SilverStein
Forgive Durden
Gym Class Heroes
Lifetime
Panic At The Disco
Phantom Planet
Powerspace
Punchline
This Providence



I cant live without Three people in my life

Danielle...yes my ho ho.Ive known her forever...shes been though everything with me Been through hell and back with me and i know she'd do it again.She stuck by my side even when people were saying things about me..She understands me.And i know whenever i have a fucked up day she will always find away into my home and make me smile.With her odd laugh and the way she dances omg Its fucking funny.When she puts on the song "I Like big Butts" and says every single word to it.The way she eats chips kinda makes me want to rip her fucking head off lol..Its funny when we yell at weird guys who honk and just throw things at them.I remember that one time on Halloween.She forced me to go as a fucking bunny it was alright better then being a hooker..i mean "cheerleader".lmfao..good times good times.I will always be there for her...no matter what.Even if she does end up on Maury trying to find who the baby daddy is...haha Oh Man.Whoever doesnt have a friend like her then you really should find one.Seriously dude...I think life wouldve been different without her.I love her and i always will.

Shadow my little kitty....My black cat Shadow...is a fatty.
She is a very odd cat.She says words such as "Uh-Oh" and "what" And i kinda think she understands spanish.....I know cool huh? lol but i love her shes my bitch.lol

And Nathan.My Nathan. forget about him lol Im kidding Nathan is very special to me.I love him just so much.I dont know what I'd do without him.He makes me feel like everything will be okay.Like no matter what happens he will always be there for me.And I'll always be here for him also.I fucking LOVE him.I love him for who he is.Hes so sweet and not like any guy.Hes amazing.He says he isnt smart but i mean come on with that big head of his he has got to be smart lol j/k.I love how he laughs at my jokes...even when they arent that funny.Or the way he says im adorable...He just makes me not feel so alone.Like somebody in this fucked up world is still here for me.The one thing I hate about him is....He say hes gonna chop his hair off...oh that silly boy.I love his hair...to much lol.Im slowy teaching him how to speak abit of spanish...He sounds adorable when he repeats after me lol
Hes just so amazing..I cant get enough of my silly Nathan.When He says "Hello" its oh so sexy
They way he says "I Love You Allie" brings a smile to my face.And yes I do believe people are listening into our phone conversations...Or the aliens OMG!!! lol Weird I know....
This boy is My love,My Life,but most of all hes My Nathan

Some girls like to flirt with him...I can see why.He is sweet and oh so sexy
.But girls on here..*cough*whores lol just j/k.But I mean it if you do flirt with him.Hes mine get you own...lolShit I mean WTF!?!?!
I mean you should totally add himTalk to him hes awsome,But some girls take it wayy to far by saying things such as "I love you" and "Id butter your pancakes"Geezus Man! Come on chicks lol
Well you might as well add my ass since you took the tme to stalk my profile..I mean "read" my profile..everyday...lol Im kidding add me if youd like Bye Bye

"Cruelty is one fashion statement we can all do without. "
-Rue McClanahan

"Nothing more strongly arouses our disgust than cannibalism, yet we make the same impression on Buddhists and vegetarians, for we feed on babies, though not our own. "
--Robert Louis Stevenson (1850-1894)
Join the Peta street team today...Help the Animals!!!!!
Hunting should NOT be a sport or be called A season....Save The Bunnies....

Fur Should only stay on animals!! Wear your own skin......!!!!!
Please Visit Fur Is Dead.com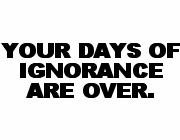 This is what they do to make your makeup,hairspray and many other products.....click it
Animals are not for testing......
Its not just the rabbits.....Its every animal thats being killed or totured out there......Animals were NOT! born to die!

Here Are some companies that DO NOT test on animals...
Here

And here are the ones that do
Click it...Go on

Animals arent ours to kill especially for things such as a fur coat or a leather purse......People are Animal testing for your makeup and other beauty products Lets give these animals hope that one day.It might not be today or the next day but lets give them hope that one day this will END!The cutting and burning But most of all the pain.Whenevr they get sliced open to make room for a chip do you think that hurts? I bet it does So Lets fight for the ones who cant speak for themselves!!Make A difference!





Did you also know that KFC is beating.stomping,kicking,and throwing around their chickens?People are hurting Animals.....they suffer as much as we do...they feel the same as we do....Sad,lonely,hurt,If you agree....please visit PETA2.com.........

This is what they are doing to the chickens at KFC.....
A peta2 undercover investigation at a KFC "Supplier of the Year" slaughterhouse in Butterfield, Missouri, documented that live birds were being thrown by workers and crushed by metal dumping machines. Birds were often impaled by mangled transport cages, and workers were instructed to simply yank them out when this happened; peta2's investigator saw workers doing this and found dismembered limbs left behind in cages after the birds had been removed. Birds also got stuck in the spring-loaded doors of the cages, and workers whacked them with metal poles in order to push the doors open, sometimes impaling live birds. One morning, peta2's investigator saw roughly 50 "red birds"—the ones who are scalded to death in defeathering tanks while they're still conscious.
Please if you care about what they are doing heres the website that will show you pics,and videos on what they are doing to these chickens.......

And if you dont care...Well I hope you love your meat tourtured and beaten...and I hope you know that your meat had a face.
Im not forcing ANYBODY to become veg but if you do care....then go veg! do it for you,do it for your health,and do it for the animals!!