guilty_pleasure_
Name:

ashley


Age:

-


Gender:

Female


Location:

Alpine, NJ

Contact
About
Welcome To My World
HI!! my name is Ashley, I'm from New Jersey. I love to read, some of the books are the whole Harry Potter series, Twilight, New Moon, Eclipse, Cut, Go Ask Alice, and much more! I also love to write and draw. I also know how to skate board. Music is my life.
Other Bands I like:
Anberlin, Avenged Sevenfold, The Academy Is, All Time Low, AFI, Automatic Loveletter, Anti-Flag, Alkaline Trio, Aha, Angles and Airwaves, All American Rejects, Amanda Palmer, Atreyu, Augustana, A Cursive Memory, Bouncing Souls, Blaqk Audio, Black Flag, Bring Me The Horizon, Boys Like Girls, Between The Trees, Basshunter, The Beatles, Beck, Billy Joel, Billy Talent, The Birthday Massacre, Bloc Party, The Bloodhound Gang, The Bled, Chiodos, The Cure, Cute Is What We Aim For, Chemical Brothers, The Clash, Cobra Starship, Coldplay, Dropkick Murphys, Dresden Dolls, The Devil Wears Prada, The Doors, David Costa, David Bowie, Does It Offend You, Yeah?, Drive By, Escape The Fate, From First To Last, Fall Out Boy, Funeral For A Friend, Fiona Apple, Garbage, Gallows, Head Automatica, Hellogoodbye, HIM, Hot Like (A) Robot, Interpol, Jimmy Eat World, Jeff Buckley, Kill Hannah, Kaiser Chiefs, Kate Nash, The Killers, The Kills, Killswitch Engaged, Leathermouth, Lacuna Coil, Letters To Cleo, Lily Allen, Linkin Park, Luna Halo, Lustra, My Chemical Romance, Misfits, Muse, Mayday Parade, Matchbook Romance, Metallica, Metro Station, Mika, MSI, Motion City Soundtrack, Nirvana, New Tomorrow, New Found Glory, New London Fire, No Doubt, The Offspring, One Republic, Pencey Prep, Paramore, Pendulum, Placebo, Plain White T's, Raidohead, Reggie and the Full Effect, The Red Jumpsuit Apparatus, The Refused, Red Hot Chili Peppers, Rise Against, Rogue Wave, Say Anything, Shiny Toy Guns, Secondhand Serenade, The Smiths, Slipknot, Senses Fail, Smashing Pumpkins, Something For Rockets, The Strokes, Sum 41, Taking Back Sunday, Thrice, Tegan and Sara, The Used, We The Kings, Weezer, Wolfmother, The Who, Yeah Yeah Yeahs
So if anyone needs me I'm here for all, if anyone needs a good listener or someone to help ya, anybody can PM me, talk to me on msn, which is idontluvyou1031@hotmail.com, or on aim, and that is ashleyyy95xx
Here are just random stuff about myself:
-I love to talk a lot, once you have me going I can't stop
-I love to party
-I'm very random
-I'm easy to get along with
-I think emo and skater guys are hot
-I shop at Hot topic<333, Pac Sun<333, Fox<333, Element<333, Roxy, H&M, Urban Outfitters, Guess, American Apperal, American Eagle, and much more
-I love to help people
-I also love random people
-I'm

I

T

A

L

I

A

N


-I'm 5'3 feet tall, I'm very short for my age...
-I ALWAYS wear eyeliner
-I HATE bugs, anytype don't care what type it is
-I love playing Field Hockey
-I love to dance
-I love to go to the mall
Favorite Bands
My Chemical Romance
From First To Last
Anberlin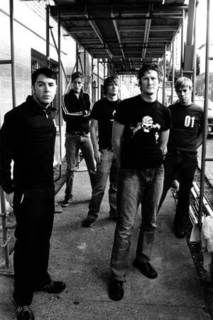 Paramore
Bring Me The Horizon
Chiodos
Between The Trees
The Devil Wears Prada
Mindless Self Indulgence
Taking Back Sunday
Muse
Shiny Toy Guns
~*~
Devil's Tower, In my hometown of Alpine, New Jersey
~*~
TWLOHA Please Read the Story
~*~
---/\---
---\/---
---[]--- Support PUNK
---[]--- add the GUITAR to your page
-/\[]/\-
-\.[]./-
-/.....\-
-\___/
l..........I put this on your profile if youve ever pushed on a
I..........I door that said pull.
I.......0.I
I..........I
I..........I
~*~
-----///\\-----Please
----///-\\\----Put This
---|||---|||---In Your
---|||---|||---Profile If
---|||---|||---You Know
----\\\-///----Someone
-----\\///-----Who Died
------///\-----Or is
-----///\\\----Suffering From
----///--\\\---Cancer
R.I.P Uncle Eddie-12/22/06 <333 We miss you...
Photos