Dead Inside
Name:

Kayla


Age:

29


Gender:

Female


Location:

Locked Inside The Computor

Contact
About
H
e
l
l
o
P
e
o
p
l
e

Some Basic info about me
- My name is Kayla

- I'm a 13 year old girl

- I'm in the 8th grade

- I'm not afraid to show the real me

- i love meeting new people

- i watch alota T.V.

- i watch alota anime shows and stuff most other people find stupid

- I've been called goth and emo, but i guess i don't really know what i am actually other than just myself

- I listen to very strange music that my parents disapove of and people at school make fun of but i don't care what they think, i like it. It's strange, it's unique, it's just plain awesome.

- i'm a drama club dork ( totally into acting, drama club rules )

- i drink an amazingly large amount of caffine drinks
( coffee, energy drinks, soda, ect . . . )

- i don't hate preps i just dislike them a

very

large amount

- I consider myself a weird person and to me everyone else seem to be basicly just clones of eachother because at my school every popular girl has blonde hair, is tall, toothpick thin and wear the same damn 'Hollister' shirt in diffrent colors everyday.
[[ The Fight Song - Marilyn Manson ]]




Music = Me



Music is like my life, but i'm into weird music. I like alota 80's stuff . . . i don't know why, i guess i've just always thought it was a really cool decade. But either way here's some music I'm into ( current and old ) My Chemical Romance, Good Charolette, Marilyn Manson, Ozzy Osbourne, Metallica, The Cure, Guns 'N' Roses, White Snake, Iron Maiden, Korn, Blink-182, Cobra Starship, Panic!AtTheDisco, AFI, Queens of the Stone Age, Hinder, Three Days Grace, HelloGoodBye, 30 seconds to mars, and

alot

more. Like I said, music is basicly my life so it would take me forever to name everything i listen to plus I listen to some bands but only a song or two by them.






Old Junk



I Love stuff from the 80's and 90's
The hard metal and rock music from
then was just truley amazing. I mostly
like 80's stuff and not just the music
but alot stuff like the clothes, the movies
basicly anything from back then. It was
a really cool decade. I still love all this
new stuff, I'm just saying if I coulda been
alive in any other decade it woulda been
the 80's simply because i would of enjoyed
everything. I love current style too though,
Infact i like current style better. ( well dark ones )

[[ random pictures ]]








Anime



Dude, anime is awesome.
Most people think It's stupid
but to me it's so interesting.
I love reading mangas and
watching anime shows like,
Naruto ( my favorite anime )
and Bleach and F.M.A and
stuff like that. It sucks that
I don't have many friends that
are into it too, basicly only me
and shannon and my brother.




Gaara, he's my favorite charctor on Naruto.
His sand attacks are really interesting
and his background story is awesome.
I love how he's like the outcast that feels
so unloved and all and how he feels the
meaning of his life is to kill others. it's cool.
I know they say he comes back to the show
later as a good guy but i like him as a 'bad'
guy, even though he's not really 'bad' you know.

[[ more random pictures ]]







The 'Normal' People



To me the so called 'normal' people
are the truley weird people. I'd rather
be and outcast but be uniqe and myself
instead of being popular as someone i'm
not because frankly, i'd never be truely
happy as one of those preppy Holister girls.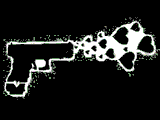 ....... Well I guess that's basicly it for now, but I'll try to update my profile often .......