starbuck
Name:

Ramone


Age:

-


Gender:

Female


Location:

Across The Universe

Contact
About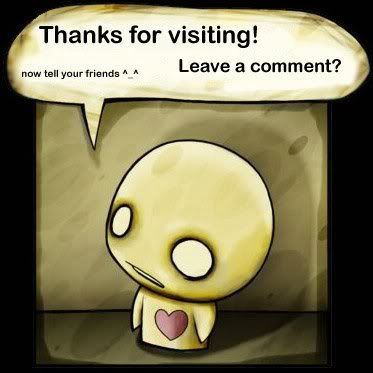 Yeah so pm me or something, i don't bite...anymore.
*MCR makes me alive*
*MCR makes me breath*
*MCR makes me carry on*
*MCR makes me hope*
*MCR makes me see the good*
*MCR makes me believe*
*MCR makes me love*
*MCR makes me care*
-*MCR has helped me in ways I can not ever express fully. They will forever be in my heart and with me as I chase my dreams*-
ROcKy HoRroR PiCTurE ShOW!!!!!!!!!
Bands:I love MCR but i like alot of stuff. Right now im really into the Grateful Dead.
10-13-08
and yes I've been told its a weird combo but some how it works =]
Book:Twilgiht
Season: Fall
Movie: Rocky Horror Picture Show!
Color: Tie-Dye or purple
Favorite things in the world: Nice people, people that are understaning, people that really do care, and people that will stand up for those who can't.
Quotes:
"I'm not a loser, I'm a rebel"- annon.
"People think that we're rich vampires."- Gerard Way
"Your so square, you can't think outside the box!"- Annie B.
"yo dogzzzz up in the clazz ro0m dicha do ya hoowark gees?"- Ms. Lang
"shit that was epic...i have to write that down!"- Hannah P.


(\__/)
(='.'=) This is Bunny. Put him on your
(*)_(*) homepage and help him on his
way to WORLD DOMINATION
Question:
The glass is...
A) half full
B) half empty
C) shaderd into 1,000,000 little pieces
D) full of
blood
FRANNIE IS MY INO MOMMY
AND I <3 HER! She is amazing!
You know you totally want to go to her profile and read her amazing storys!
Okay well my INO mommy is one of the best people you can and ever will meet. She is kind, loving, cares, listens, you can have a great conversation with her, and she is always willing to help you out when you need it most!
Frannie, your the best and i love ya forever!
JenJen is my Wifey! <3
She is awesome. NOW GO PM HER!
What can i say about my darling wifey...she is energetic, caring, fun, lov-er-ly, great to talk to, will always pick you up, laugh, and find the good in pretty much anything! Love ya Darr-ling!
Love goes to my amazing INO family!

10-17-08
I will always love you, with me forever, lifting me in the bad times, cherished in my heart.
Photos