XxVaMpireWayxX

Name:

MaWi


Age:

28


Gender:

Female


Location:

NoWherE ALse Than my MinD

Contact
About
Why everybody has to be so mad ?????? Anyway, they say: ¨You're my Best Friend¨.........BULSHIT!!! All that kind of words are only lies, nobody loves you too much for giving its life. When the people calls you names; and its when the fkn problems come.....................................................
You become bulimic, anorexic, depressive and you really wanna die.
How much SHIT do they have on their brain??????
When you say to people you dont wanna live anymore; What do they tell you?
¨Oh...dont kill yourself 'cause you have tons of friends that really care of you¨....
And that makes you think...........
ARE YOU MY FUCKING FRIEND????????????????????????????
.............................................................................
GO TO HELL!!!!!!!!!!!!!!!!!!!
And then you arrive to your house, drink a coffee, turn up loud your fkn favorite music, take a knife and cut your veins........
And theres where your fkn life ends.
IM NOT EMO, IM A NORMAL PERSON WHO WANNA OPEN THE EYES TO THE PEOPLE AND MAKE THEM THINK ABOUT HOW THEY HURT TO THE OTHERS...... aLL THE STUFF THAT I WROTE IS TRUTH.......
OR IF YOU DONT BELIEVE ME O AND CHECK IT YOURSELF WITH SOME PEOPLE YOU KNOW......
AND OVIOUSLY IM A HUGE FAN OF MY CHEMICAL ROMANCE.....
LONG LIFE THE BLACK PARADE!!!!!!!!!!!!!!!!!!!!!!!!!!!!!!!!!!!!!!!!!!!!!!!
RemeMbeR My ChemICaL RomanCE saVE LiFeSs!!!! (O_o)
MAWi!!!!!!
20 Ways to Tell If You're a Real My Chemical Romance Fan
1.Real MCR fans know more songs than "Welcome to the Black Parade."
2. Real MCR fans know Gerard Way's brother's name.
3. Real MCR fans shout 'HELL YES!' when one of their songs comes on.
4. Real MCR fans punch theircousins/brothers/sisters/parents/friends for dissing Gerard's hair.[/color]
5. Real MCR fans know the names of everyone in the band and what they do.
6. Real MCR fans shop for hours just to find a jacket like the band's have for a MCR concert.
7. Real MCR fans take time to right on the front of all their underwear "I love Gerard."
8. Real MCR fans ask their mom "What's for dinner?" and are disappointed when she doesn't say Gerard.
9. Real MCR fans start smoking because they think they will be HAWT like Frank and Gerard.
10. Real MCR fans ask for Bob the Bryar for Christmas and cry when they don't get him.
11. Real MCR fans do dirty things with their MCR action figures and are proud to admit it.
12. Real MCR fans sleep with a picture of MCR and actually have to wipe off the drool stains.
13. Real MCR fans piss themselves when they see them... on the televison.
14. Real MCR fans would admit to let them rape you.
15. Real MCR fans go in a rendition of Three Cheers For Sweet Revenge when they hear a guy in a restaurant say "So Long"
16.Real MCR fans often zone out, listening to MCR in their heads, and when someone asks them a question they scream the lyrics they were just thinking of.
17. Real MCR fans giggle everytime Gerard Way says the word 'way' in his songs
18. Real MCR fans will scream "HAPPY BIRTHDAY, **insert bandmember's name here**!!" on his birthday, regardless of how quiet the room is.
19. Real MCR fans watch "Life On the Murder Scene" twice a day then apologize to plants.
20. Real MCR fans have this on their profile.
AND DONT FORGET TO CHECK INTO THE HOTEL BELLA MUERTE
Hell YeaH!!!
i LeaVe You Some ImGs here.....Hopping yOu Like 'Em!!!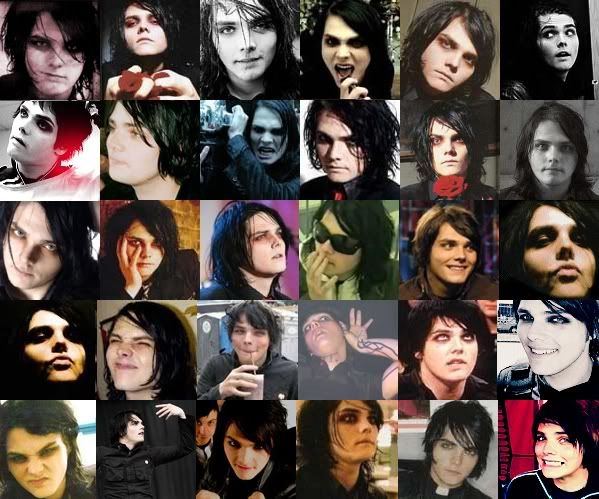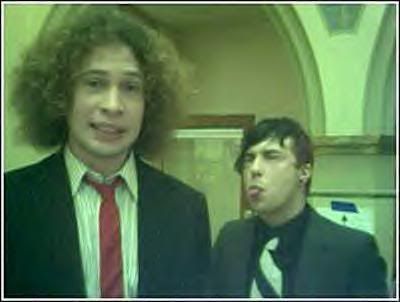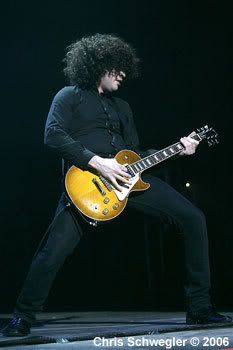 Hmmm iN thiS Pic The DruMMer Was Still Mat PeliSSier....
Photos