FrankiieIero
Name:

[: Smiles :]


Age:

-


Gender:

Female


Location:

Here

Contact
About
WELCOME ONE AND ALL!
I'm a

HUGE

MCR fan, if I wasn't I wouldn't be here!
I <3 INO, it's soooooo cool and the people here are awesome!

I also play guitar, I play a couple MCR songs. My favorite songs to play on the guitar is "I'm Not Okay [[I Promise]]" & "Welcome To The Black Parade"

I've been an MCR fan for quite sometime and I

love'em I love'em I love'em

!
.:Info:.
Bands:

-- MY CHEMICAL ROMANCE
-- Taking Back Sunday
-- Flyleaf
-- Paramore
-- Green Day
-- Mindless Self Indulgence
-- Avenged Sevenfold
-- We The Kings
-- Cute Is What We Aim For
-- Bullet For My Valentine
Likes:

-- MUSIC... ROCK Music
-- Creating stuff
-- Guitar [electric/acoustic]
-- Happiness
-- Hugs
-- My friends
-- My family
-- Having fun
-- Relaxing
-- INO.net
Dislikes:

-- MCR haters/ rock music haters
-- POSERS [OMG THEY DRIVE ME INSANE, ESPECIALLY MCR POSERS!]
-- Rap music/classical music
-- Tears
-- Sadness
-- Losing someone
-- Fighting
-- Backstabbers
-- Stress
-- Everything negative
Ownage:
~Mikey's used coffee cup
~The back drop from the GOY video
~Gerard's computer screen
~Mikey's future unicorns
~The Hi mom and dad sign on Conan O' Brian (On the amps!!)
~The steering wheel of the last tour bus MCR was in
~Gerard's prom jacket
~Franks first Bouncing Souls CD
~Mikey's next pair of contacts
~The plastic casing off of Mikey's shoelace
~The next microphone Gerard touches
~Frank's first studded belt
~Frankie's backpack in this picture: http://media.photobucket.com/image/frank%20iero/AlexlovesMCR123/gerardandfrankhifive.png?o=44
~Gerard's favorite song
~Whatever Bob's drinking: http://media.photobucket.com/image/bob%20bryar/Clover_Dimension/Music/457315970_8f2cf7cc62-1.jpg?o=9
~Bob's headband: http://media.photobucket.com/image/bob%20bryar/mikeyway22/Bob_effing_Bryar.jpg?o=27
~The jeans Bob is wearing at this moment!!
~ Ray's shirt: http://media.photobucket.com/image/ray%20toro/McR_Way_Iero/Ray-Toro.gif?o=19
~Ray's guitar pick
~Gerard's left foot
~The last chocolate bar wrapper Mikey ate from
~Frank's Twizzlers
~Gerard's Redbull Smoothie
~The last dream Gerard had
~The microphone Gerard used in the concert in Hoboken,NJ
~The next shirt that My Chem comes out with before everyone else
~Frank's current shampoo bottle
~Mikey's anthrax shirt
~The "winnings" from LOTMS
~The shackle Harry Houdini's feet were held together in the cover of Bullets
~The Coke Frank drank in the "how does it feel to turn 30" interview
~The video of Gerard's Peter Pan show
~The first door knob Mikey ever turned
~Mikey's coffee maker
~Ray's first bathrobe
~Gerard's hole-y pants
~The first Mikey Effin Way shirt ever created
~Bob's bodyspray
~The helmet Mikey wore in "The Ghost of You" video
~Their next music video idea
~Frank's first eyeliner
~Frank's search and destroy tattoo
~The Gamecube they got on the Nintendo fusion tour
~Mikey's handwriting
~Gerard's cigges and lighter and coffee cup
~Gerard's lighter
------------------------------------------------------------------------------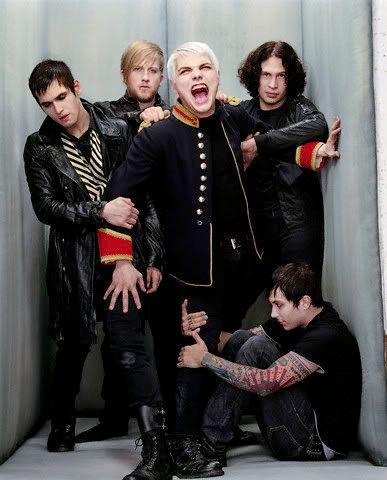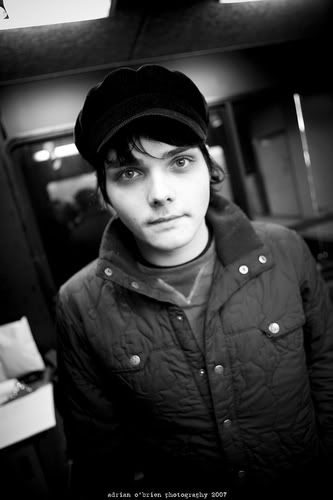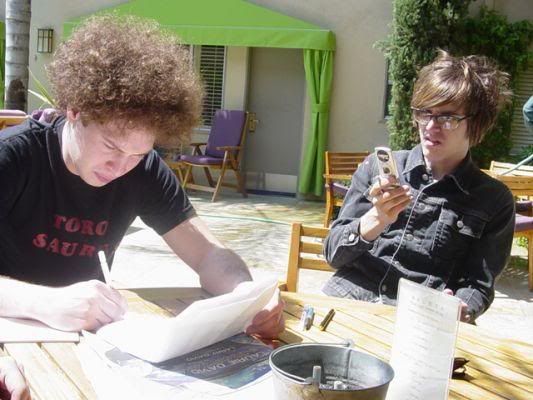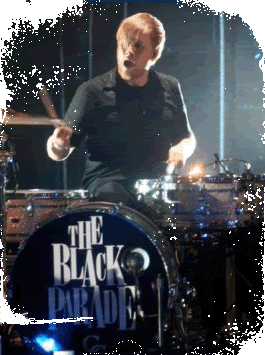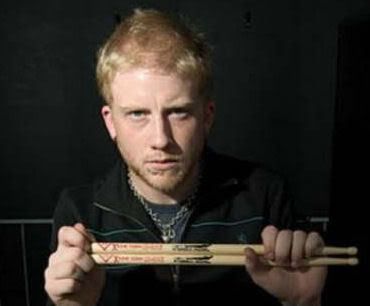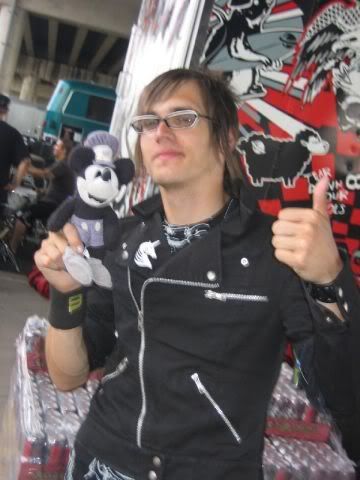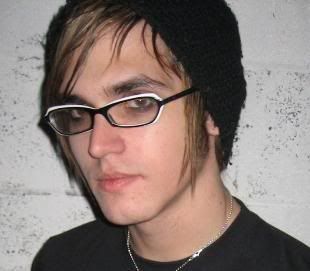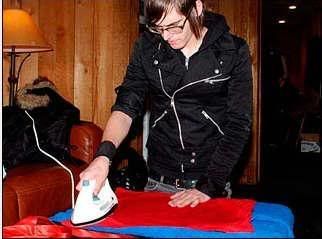 ------------------------------------------------
"And will you

pray

for me? Or make a

saint

of me? Or will you

lay

for me?" -- Heaven Help Us

"Can't find my way home, but it's through you and what I know what I'd do just to get back in her

arms

" -- My Way Home Is Through You

"You're not in this

alone

, let me break this

awkward

silence

. Let me go, go on record to be the first to say

I'm sorry

, hear me out." -- Skylines and Turnstiles

"And we'll fly

home

We'll fly

home

You and I

We'll fly

home

" -- Headfirst For Halos
3 CHEERS FOR SWEET

REVENGE

!
Thanks For Stopping By, Lotsa Luv! :]]
Photos