Meena
Name:

Meena


Age:

35


Gender:

Female


Location:

Greenland.

Contact
About

You can view everything I've made on photobucket
here
. Bear in mind there's some animations on there which aren't mine.
I don't claim to be perfect with Photoshop, in fact I consider myself the exact opposite. But don't be a dick and misuse the stuff I have made.

I like making avatars. Lollers.








































































Feel free to use. Credit or not to credit, I really don't care. Just don't edit them.

My favourite band is My Chemical Romance and has been for a couple of years now.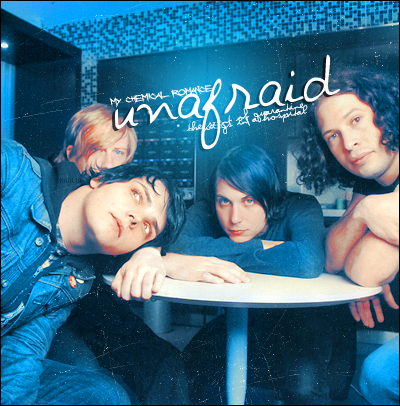 I'd be here all day naming other bands I like, but ones closest to me are:
Deftones
Placebo
Snow Patrol
Stabbing Westward
Evanescence.
I've been to see around 80/90 or more bands live. Sometimes I travel to see bands, places like: Wales, America, Spain and Germany. Right now I don't have the time to travel and tend to stick to the cities closest to me.
I'm a very boring individual and this profile highlights that fact. I'm a very average type of girl who lives the same routine over and over again. But that's how I like it.