bed_of_roses
Name:

Amanda


Age:

31


Gender:

Female


Location:

..uh...somewhere...

Contact
About
WELL ...i love MCR and i can't wait for their up and coming album: The Black Parade it sounds and looks fucking great!!! so far my favorite song on there is CANCER...its sad i know but ya gotta love it! OH and ilove gerards blonde hair..hot! anywho...i have a lot of like-able bands and some of them are: MCR(of course) , Green Day, The Used, The White Stripes, The Matches, The Sex Pistols, Misfits, The Clash, Panic At The Disco, The Red Jumpsuit Apparatus, Hawthorne Heights, (a little) Avengend Sevenfold, Breaking Benjamin, Hellogoodbye, Something Corporate, and really alot more! i really am telling the truth.!! lol..but anyway i am friendly of course..only if you piss me off OH and yea...thats bout it! so BUH-BYE!
*-hugs-*
***P!@TD SLASH!!-
IM HAPPY! @ the DISCO!!!!
***
RYDEN(Ryan and Brendon Slash Community)
RYDEN!
MY FAVORITE SAYING!:
~* HOMOPHOBIA IS GAY *~

****THE 10 COMMANDMENTS OF A CHEMICAL ROMANCE****
1.♥ Thou shall not put a gun to thy lover's head.
2.♥ Thou shall be willing to die for love.
3.♥ Thou shall seek revenge on those who wrong you.
4.♥ Thou shall be a demolition lover.
5.♥ Thou shall unleash the bats.
6.♥ Thou shall protect thy lover from everything. (even vampires)
7.♥ Thou shall respect the lord, Gerard.
8.♥ Thou shall sing the holy hymns of the chemical romance.
9.♥ Thou shall see beauty in bloody love.
10.♥Thou shall rock hard.
yup-yup! that about sums it up!! lol..
FRIENDS!!
:
AWWW! i love my friends...they keep me semi-saine..and great! i love em'!! seriously who could live without friends?! i couldn't i would like flip out! like..mental breakdown..<333 you guys..and yea..OH and if ya want to be on my friends list then just talk to me for a bit and then i MAY add ya to my friends list!! *HUGS*-to everyone that wants one or just needs one!
CAUTION!!!
:
OKAY!..i am very very..very very...RANDOM so watch ur back..like sometimes i'll even leave like a comment on ur page for no reason just really ' OUt-thErE ' but yea..BUT..my friends say i am very entertaining!! that counts for something..right?! RIGHT!!??
SCARED OF
..
absolutly everything..NO JUST KIDDING..well i hate HUGE..i mean HUGE spiders!! ahh! i hate them OH ...and clowns i can't even think about them they freak me out like..really some that i see have like these long-sharp finger-nails and stuff!! AHHAH!! that is just freaking CREEPY!!!....*hides*
HAPPIEST WHEN*
:
when i am with my friends or family...listening to music or just being really wild..haha..OH during showers (i sing in the shower) its..HOW DO YOU SAY...REFRESHING?!!..haha
COMMENTS*::
i love freaking comments on my page!!! it TIS THEE SHMEX!!! haha..P.s*) i give FREE INVISIBLE COOKIES!!..you know you want some!!lol..
"I am the boy who never finished high school, because I got called a fag everyday I am the girl kicked out of her home because I confided in my mother that I am a lesbian. I am the prostitute working the streets because nobody will hire a transsexual woman. I am the sister who holds her gay brother tight through the painful, tear-filled nights. We are the parents who buried our daughter long before her time. I am the man who died alone in the hospital because they would not let my partner of twenty-seven years into the room. I am the foster child who wakes up with nightmares of being taken away from the two fathers who are the only loving family I have ever had. I wish they could adopt me. I am not one of the lucky ones. I killed myself just weeks before graduating high school. It was simply too much to bear. We are the couple who had the realtor hang up on us when she found out we wanted to rent a one-bedroom for two men. I am the person who never knows which bathroom I should use if I want to avoid getting the management called on me. I am the mother who is not allowed to even visit the children I bore, nursed, and raised. The court says I am an unfit mother because I now live with another woman. I am the domestic-violence survivor who found the support system grow suddenly cold and distant when they found out my abusive partner is also a woman. I am the domestic-violence survivor who has no support system to turn to because I am male. I am the father who has never hugged his son because I grew up afraid to show affection to other men. I am the home-economics teacher who always wanted to teach gym until someone told me that only lesbians do that. I am the woman who died when the EMTs stopped treating me as soon as they realized I was transsexual. I am the person who feels guilty because I think I could be a much better person if I didnt have to always deal with society hating me. I am the man who stopped attending church, not because I don't believe, but because they closed their doors to my kind. I am the person who has to hide what this world needs most, love. I am the person ashamed to tell my own friends im a lesbian, because they constantly make fun of them. I am the boy tied to a fence, beaten to a bloody pulp and left to die because two straight men wanted to "teach me a lesson"

---IF YOU BELIEVE THAT HOMOPHOBIA IS WRONG... REPOST THIS"
MY FAVORITE MCR PHOTOS/and SLASH PHOTOS-FERARD!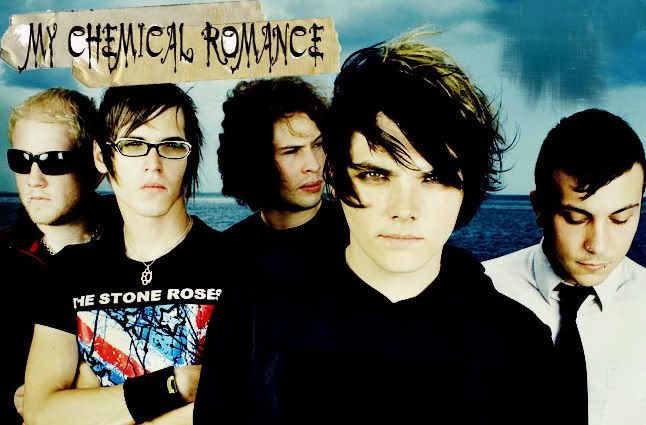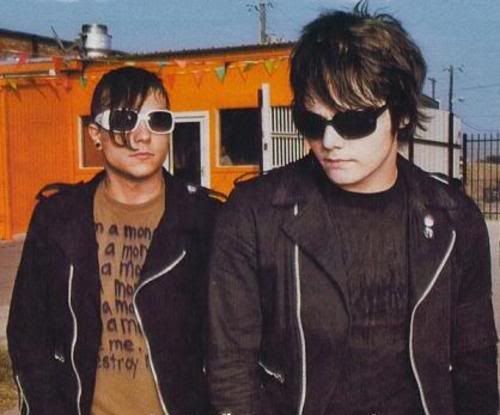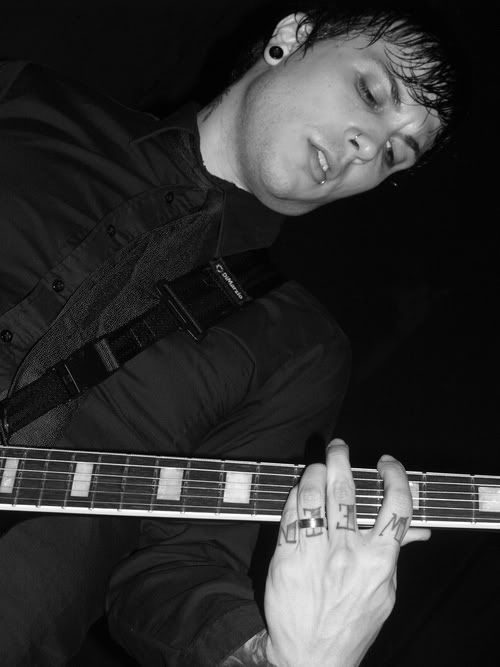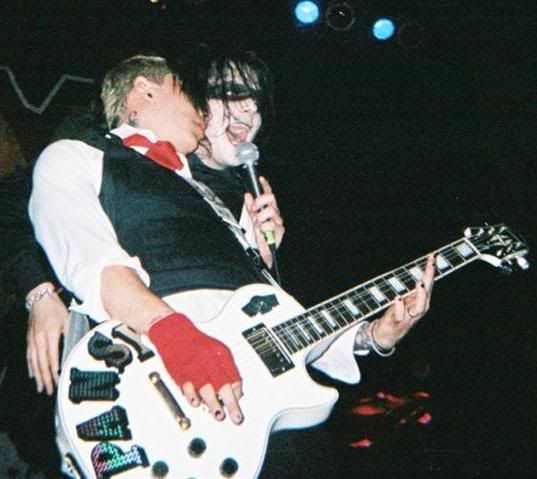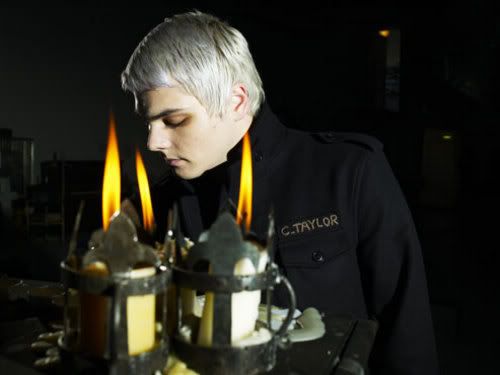 HERE ARE SOME OTHER BAND PHOTOS/ ANYTHING...
_______________________________________________________________________