the ripper.
Name:

Pauline


Age:

30


Gender:

Female


Location:

Austin

Contact
About
Sup? Im Pauline
Basically, music means alot to me, more than anything really. My favorite band would have to be my chemical romance, they have changed me in so many ways possible and i thank them for that. They are the some of the sweetest people i have ever met in my entire life.
I go to alot of shows, but they always leave me broke. Im probably a typical teenager in some ways but in other ways im not. I just want to have fun, and i dont want people holding me back.I can be really quiet when you meet me for the first time, but im actually a really loud person. I have anger issues but sometimes it takes the best of me, so im sorry if you see me screaming my head off, and being a super bitch.I would love to be a photographer for bands in the future, or a band manger or something along those lines.

Gerard Way;;
I never thought that i could care so much for somebody in a band. I've gotten the opportunity to meet him, and it was the best day of my life. His words have inspired me in so many ways possible and i can't thank him enough for that. He changed my outlook on life and taught me that you can overcome so many things as long as you try and don't give up, and he taught me to not take peoples shit no matter what. I seriously can't thank him enough for everything that hes done.
Bert Mccracken;;
He is probably the second biggest inspiration that i have. He has gone through alot of things in his life, and still manages to create music that is just amazing. I dont care what people thing of him or what they say, he means so much to me. I would die to meet him and i would tell him how much of an amazing person he is, and how grateful i am for the music he makes with the rest of his band.
Bands i like:
as blood runs black
bring me the horizon.
drop dead, gorgeous
from first to last.
job for a cowboy
my chemical romance
the devil wears prada
the used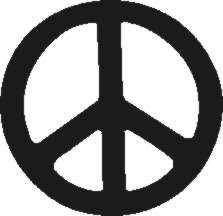 Youth Gone Wild