macabre de coiffure

Name:

Emma


Age:

30


Gender:

Female


Location:

New Zealand

Contact
About
___________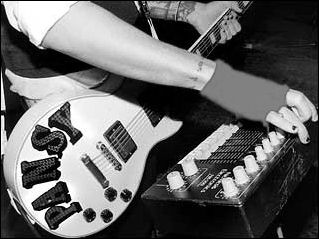 [ ABOUT ]
My name is Emma and I'm a regular Kiwi teenager born and raised in Wellington, the windy capital of New Zealand. I've lived in the same house in the same street in the same town since the day I was born, and mundane as it is sometimes, I love this city with all my heart.

I have an awful lot of hobbies and interests (well, some people would call them obsessions actually), but there's more info on those below. *prods* Feel free to send me a message anytime, especially if you share any of my interests because I love to hear from people who like the same things I do! (:




[ LIKES ]
[b]Playing piano, reading Pundit Kitchen, playing iSketch, shopping at JB Hi-Fi, buying Bob Dylan memorabilia from Trademe, wandering around Wellington City, complaining about public transport in Wellington, loving life.




[ MUSIC ]
In no particular order... My Chemical Romance (no! really?), Bob Dylan, The Beatles, Pulp, Oasis, Jarvis Cocker, MGMT, IAMX.




[ FILM ]
Brokeback Mountain, Amelie, Blade Runner, Serenity, The Phantom of the Opera, The Devil Wears Prada, Forgetting Sarah Marshall, The Boat That Rocked, The Dark Knight, The Full Monty, Watchmen.




[ BOOKS ]
The Vampire Chronicles by Anne Rice, It by Stephen King, Lolita by Vladimir Nabokov, Le Fantôme de l'Opéra by Gaston Leroux, My Booky Wook by Russell Brand, Anything Goes by John Barrowman.
___________