x-Hail Of Bullets-x
Name:

Amanda


Age:

35


Gender:

Female


Location:

Sydney, Australia

Contact
About
A Bit About ME!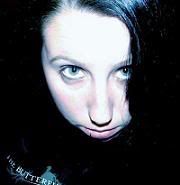 My name is Amanda


I am 21


I live in Condell Park, which is West Sydney


I am a scorpio


I have three half sisters, but never met any of them


David is my closest family


I like music of all kinds


My favourite part of my body is my breasts


My favourite colours are red and black


I am extremely affectionate


I won't eat anything green


I don't believe in God<


I'm quirky


I hate kids and never want any of my own


I think chest hair on a man is sexy


I never want to get married


I went to Year 11 twice


I am Australian


I miss my mum


I eat lots of junk food

My favourite things in the world!

My beautiful kitty, Pixie!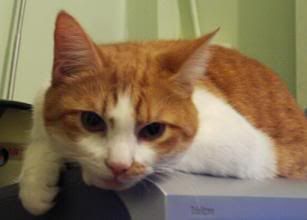 and my most awesomest boyfriend, David!



MSN: bloody_funkee_munkee@hotmail.com
Yahoo: love_sik_bitch
Livejournal: http://www.bloodyprinces04.livejournal.com
Deviantart: http://bloodprincess.deviantart.com
Tunes I LOVE to listen to!
[font size=100]
AFI
// Marilyn Manson // Nine Inch Nails // Rob Zombie // The Rasmus //
Alexisonfire
// End of Fashion // Eskimo Joe //
Lostprophets
// Murderdolls //
Avenged Sevenfold
// Butthole Surfers // The Cure // Faith No More // Static-X // Orgy // Queens Of The Stone Age // Linkin Park // Hatebreed // Muse //
Danzig
// Jerk // Karnivool // Fall Out Boy // Icehouse // Crystal Method // Fear Factory // Duran Duran // The Ramones // Filter // Def FX // Butterfingers // Mudvayne // Sex Pistols // The Smiths // Powerman 5000 // Alkaline Trio// Seether // The Clash // BOYSETSFIRE // Stone Sour // Devildriver // Slipknot // The Chemical Brothers // [size=150
Billy Talent
[/size] // The Used // Sevendust//
My Chemical Romance
//
Panic! At The Disco
// Strata // Pennywise // Skinny Puppy // System Of A Down //
The Butterfly Effect
// The Living End // The Distillers // Stone Temple Pilots // Disturbed // Rammstein // Green Day // Stabbing Westward // HIM //
Grinspoon
// CKY //
The Misfits
// Papa Roach // Dope // Behind Crimson Eyes
[/size]
I LOVE Jeff Thomas' little emo like cartoons!