Empty Hearts
Name:

Miligram Smlie


Age:

33


Gender:

Female


Location:

In The Shadows Of Your Dreams

Contact
About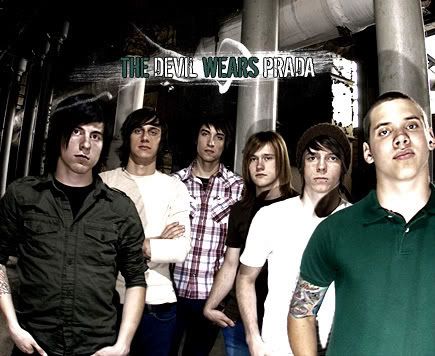 -Hi! My name is Nellie
-Generally I don't care what people think about me. I don't try to impress others,because I prefer to be happy being myself than miserable being someone I'm not.
-I don't like people who pretend to be your friends then stab you in the back and act as if nothing is wrong!!
-I love mY cheMicAL roMaNcE [obviously] haha
-I don't like people who judge others because of their appearance,likes,race,sexual orientation,etc.!!
anything else you want to know feel free to ask.





"If I revealed my secret identity, the world would go to shit."

-Frank Iero


"I'd rather be a creature of the night than an old dude."

-Gerard Way


"I burn everything and call it Cajun."

-Frank Iero


"Be Yourself, Don't take anyone's shit and never let them take you alive..."

-Gerard Way
I Will Not Stand In Reflection Of Someone Else's Dream!!!
Music
My Chemical Romance
As I Lay Dying
The Devil Wears Prada
Blessthefall
In Fear and Faith [unsigned]
Leathermouth
All That Remains
Haste The Day
Family Force 5
Escape The Fate
underOATH
Atreyu
Avenged Sevenfold
Bullet For My Valentine
Drop Dead, Gorgeous
Trivium
Silverstein
Rise Against
Nirvana
In This Moment
The Showdown
The Almost
Pillar
Maylene And The Sons Of Disaster
HIM
so many more....
Movies
Evan Almighty
Underwolrd
Underworld Evolution
Silent Hill
Disturbia
Dukes of Hazzard
The Simpsons Movie
Final Destination 1-3
The Messengers
so many more,basically anything interesting
Videos
I will post some videos soon