yoey962
Name:

zoe


Age:

30


Gender:

Female


Location:

uk

Contact
About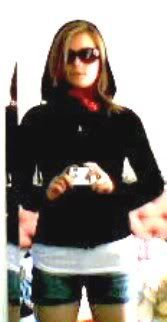 there you go.
a picture of me.
theres not much else you need to know to be honest.
he's a myth i have to believe in
for those of you who had bothered to visit my profile before, you will know the empty space here means alot!
i also used to think that exams were
the
be all and end all.
but not any more.
however, my exams are now
OVER
so it doesn't really matter does it?
i want to spend this
s
u
m
m
e
r
with my
friends
(however i may have to
work
every now and then. otherwise i may run out of money....
)
BANDS
(i warn you my taste changes every five minutes!)
A Perfect Circle
Coheed and Cambria
Machine Head
Lacuna Coil
Stone Sour
Bullet for my vallentine
Hatebreed
Slipknot
Paramore
Mad Caddies
HIM
Korn
Papa Roach
linkin park
and the one, the only,
My Chemical Romance
in a phrase to cut these lips...i love you...
oh, and never give me ryevitas
i'm allergic.
but nevermind!
pm
me if you wanna say hi.
i'd appreciate it
really i would.
xx