Theimortalaty projet
Name:

rajahn cleveland


Age:

31


Gender:

Male


Location:

newton nj

Contact
PM:

Friends:

AIM:

latinodpb


YIM:

mcr fan 14


MySpace:

latinodpb

About
mcr is the best i no every song they made in i no how to sing theme i have a top teen of there songs 10.Vampires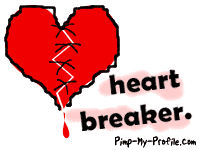 Will Never Hurt You 9.Give 'Em Hell, Kid 8.You Know What They Do To Guys Like Us In Prison 7.Hang 'Em High 6.The Sharpest Lives 5.I Don't Love You 4.Cancer 3.Teenagers 2.I'm Not Okay (I Promise) and then theres NUMBER 1. Famous Last Words. I stell like the ather song but thats my top ten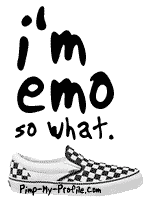 MY PEOMS THING I THINK MY EMOSTION
Please- push me off this building;
Aim this bullet at my heart.
I know I won't do it myself,
So I need some help to start.
And once this wheel starts turning,
I can finish it, I'm sure.
I just need you to be true enough
to know this is my only cure.
Once it's done and finished,
And you begin to say;
That you have regret helping me;
Just know it's better off this way.
Becasue whether I am here or there,
I would hope you would know this;
That I would never leave you,
So I, you would never need to miss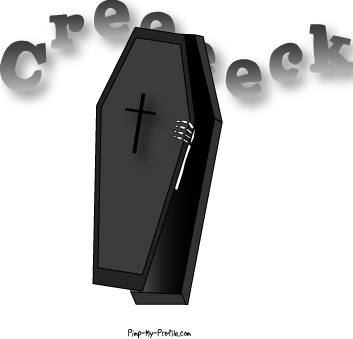 2 POEM IS CALLED THISE NEW EMOSTION
Is this I fear now, only you
What is this I feel now, I haven't a clue.
What is this new emotion inside?
Something I have never felt before, yet it's been here all my life.
Like a mix of everything bad I feel,
Hatred, sorrow, fear, loneliness, sadness, this cant be real.
Someone slap me it must be me dreaming,
Because you cant hear me as loud as im screaming.
Bleeding, crying, wishing I was dying.
Every time I laugh it's just me lying.
Tourniquet, darkness, shadows of rain,
This newfound emotion is much worse than pain.
I know for sure this is a one of a kind feeling,
Like my way of dying without dealing.
The new scars I create every night,
Is my way of saying im not willing to go down without a fight.
I feel crazy, and lost in a world beyond reality,
I want this to end, but I wont let it, it keeps me company.
this one is called music
I listen to the beat
And the rhythm all round.
The notes swim in my head
And I know I'm going to drown
In itS all and ever hear
Another word THE MUSIC SAY.
Who needs the real world
When this one beats iS all?
I know that once I'm down
And I can't get up once I fall
That something will help me.
THE rhythm in siad me thank my chemical
romance for there music sea