Astro Zombie!!!
Name:

Christina!!


Age:

32


Gender:

Female


Location:

Corona, CA

Contact
About
(\__/)
(='.'=) This is Bunny. Put him on your
(*)_(*) homepage and help him on his
way to WORLD DOMINATION
92% of teens move on to rap music. If you're part of the 8% that rock out every day, put this in your profile.
umm.... i have never met any people from bands i like except for JERRY ONLY from the Misfits and he was reeeeeely reeeeeeeeely nice and he signed my shoe!!!!!so now he is my friend lol.......
Tayler

(Jack the Ripper.)

is the koolest person in the whole wide world!!!!!
She is my best friend along with many other positions such as my
savior, sister, and idol.
We like hanging out with corpses
Of course
My Chemcial Romance
is my favorite band
Favorite band member is obviously
Ray Toro
Me and Tayler are rather disturbing.... Cuz we suck blood... cuz we koo
Ray is my

favorite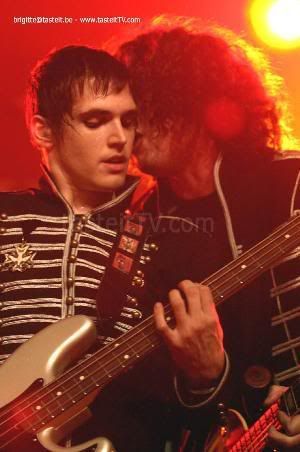 Mikey and Gerard.... AWWW
SOUTH PARK!