PriincessMarieWay
Name:

Princess Mangual


Age:

29


Gender:

Female


Location:

in gee's pants

Contact
About
-----------
Heyy. The names Princess. Get it? Got it? Good.
I'm a normal kind of girl. But only until I have

sweets.

Im usually hyper and crazy when I want to be.
Im random and fun to hang around with. I could be bitchy and moody, when its not my day.
I love to listen to music, My Chemical Romance is my favorite band. Yeah, I love Gerard && Frank. Look around. I love guitar hero and rockband! Im on hard && expert =].
Im Puerto Rican, 100%. Im 5 feet and 0 inches. Yeah Im short. Im a freshman and 15 years young. I was born on February 23rd 1993
I love to edit photos. I'll edit one for you =]. I love photoshop and lunapic. They're cool. Photography is my thing. I wanna be a photographer.
I have a myspace, AIM, and Yahoo. If you want to contact me on anything.

McRxBlAcKxPaRaD3
xx_gerard_way_lover_xx
Myspace
I love to write stories! duh, why do you think I joined mibba? I usually write about love, tragedy and uhm... thats it! Ill work on that. If you happen to notice that my stories havent been updated in a while.. thats because Im pretty much always busy. But on my spare time I try to update. Please be patient with me. =] thanxx.

-----------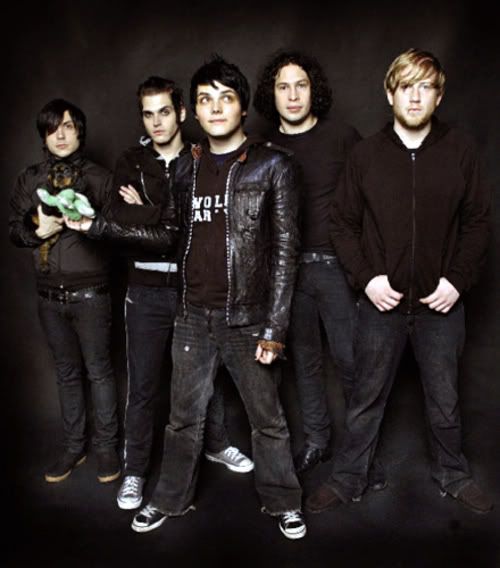 Photos