sick of sin.
Name:

merosh


Age:

29


Gender:

Female


Location:

cyprus

Contact
About
name is merosh. was born in cyprus and hates it. is a veggie. in anti-racist. thinks homophobia is gay. loves stories and mcr. is optimistic and loves helping people out. is atheist.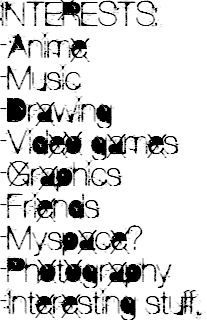 Music
mcr-atreyu-ac/dc-the beatles-blink 182- foo fighters- avenged sevenfold- HIM-guns n roses- lostprophets- madina lake- nightwish- panic at the disco- paramore- the ramones- scorpions- white snake
Quote

dont take anyone's shit and never let them get u alive

-Gee Way
MY FAVORITE QUOOTEE EVERR!!
Matthew Lush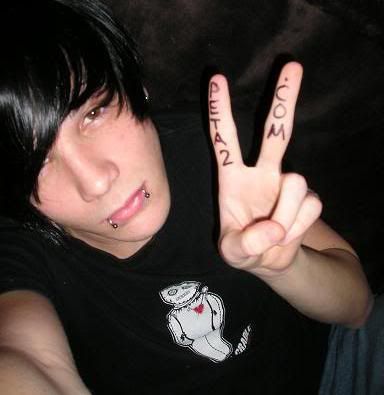 *this guy is my idol! he is sooo cute and soo kind. he made me a veggie and he is like so uniquee!
im totally in love with him!
Photos