Reflect
Name:

Carrissa [AKA: Edgar/Bobert]


Age:

28


Gender:

Female


Location:

I'm in Ray's soft poofy afro.

Contact
About
My Chem Concert: 24 days.
Music is the key dominance to anything.
_______
Hello, I am Tone Deaf.
Thank you.Thank you. Thank you. Thank you.
You're really starting to save me.

______________
So why make a big deal about this?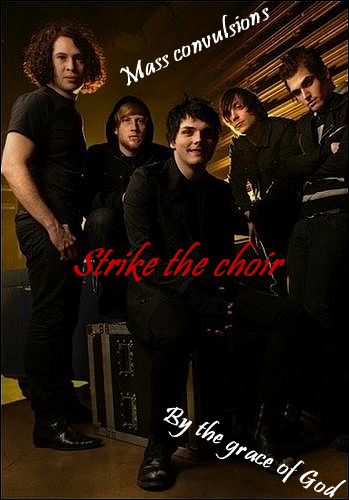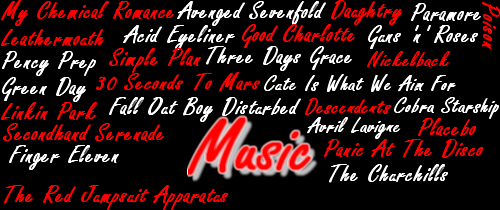 I enjoy Leathermouth's and Pency Prep's music, not because Frank sing/sung the songs, but because the music really relates to me.
"I'm much too young to fall."
When you see your life in someone else's eyes.
All pictures made by me with the help of Photo Filtre.
Photos