Brandi; BabyMomma.
Name:

Brandi


Age:

35


Gender:

Female


Location:

North Carolina

Contact
About
__________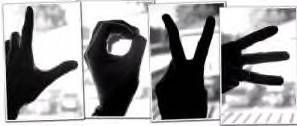 Sunflower Heart



A bitter bile on repeat this glorious tidal wave.
I shall want to
forgo cliched stabs and slit wrists, because this poison
is sweeter than the decadent flowers in your front lawn.
Kept gardens and picturesque city skylines fail to bury my
hyperbole:

oh the mirror sees it all, mine morbid misery.

I deck myself in pinstripes and checkered jackets,
you catch a polaroid of me. For your
everlasting laugh I would go to the ends of this earth,
but it's a shame that I have only a few days left.

Traitorous self: should I tell you? Silence has never been my
forte. Me, the clown in the suit, the child with the happy paint,
the vagrant in your back yard. I shall have needs to keep this
deathly secret in sealed secrecy;
see, you've reduced me to redundancy.

Because sunflower in the wind,
treasured friend, confidante, non-sin,
all I've ever wanted to say to you is:

I like you.
I like you.
Be with me?


Written by the amazingly talented Ros.

________