See Jay Jenkins.
Name:

Courtney


Age:

30


Gender:

Female


Location:

Pennsylvania, Somwhere.

Contact
About
Kay, so I'm really bad at doing About Me things. Everyone that I write is always different, and I'm an ever changing person, as we all are. So...Go with it. Tell me, loves. Can you decipher me?



The Thing you say when you want my attention: Courtney/ Ass Tard.

Sex, Yes please: F for Female. I think...Sometimes I think I have a penis named Henry.

Occupation, say what?: Schools a drag, but you have to do what you have to do.

How long I've been making your life amazing: I'm a senior. 17 Years of Age. And If I haven't been making your life amazing, shouldn't I start?


Lovey Status: taken. Boyfriend object that looks like a girlfriend. His hair reminds me of a certain dinosaur named Barney, he finds gloves in trashcans, and stuffs shirts inside his hoodies to make him my perfect woman. Penis + Boobs= good time for Me..
Penis name: Genavieve Biggie Watson.
Boobs: Unknown Magicals.

Random thought: Sometimes purple unicorns jump out in front of us while driving, and we avoid hitting toads because we hate abusing the toad population. There are only 100 hopping in one direction of the road. The direction we are driving.

Obsession: Naruto and my Ipod. Wifi's bitchin'.

Things that make me go "
": JTHM is pretty Rad.
I like playing dress up with my bestie, like trying on dresses and taping my boobs down to cosplay as Gerard Way.

And I all I have to say about my him is this.
"If you were gay, that'd be okay. I'd like you anyway."



Things that make me go "D:<" I hate losing the game that I just lost.

Naruto is the shit.





DDR? Yes, Now.





This has to be one of the funniest things I think I've read online.
ONE
w.a.k.e.u.p
there is NO SUCH THING as a gaia tracker.
it does NOT exist. so quit posting stupid pms like
"OH-EM-GEEEEE this WORKS!!!"
no, it doesnt.
TWO
To the people who have like 25,000 friends,
are you serious?
You're stupid.
Go play in traffic.
THREE
Don't ever post pictures and say
"OMG, I'm so ugly"
"OMG,I'm so fat"
because if you were,
you wouldn't post them.
And if u do ur a funking mongoloid.
FOUR
Nobody cares about threats over the internet.
Don't try to act hardcore with the keyboard.
Fighting online is like racing in the special olympics;
even if you win, you're still retarded.
FIVE
Making 20 journal/comments/pms a day
about how you hate other people
b/c you're not on their friends list.
who the fuck cares?
ITS FUCKING GAIA!!!!
SIX
Who really gives a crap if
I don't accept you as a friend?
MOVE ON!!!
Don't send me another request or a pm asking
"what's up with you not adding me?"
I don't want you as a friend;
that's what's up!
SEVEN
Little 4th graders who have gaia
and look like sluts,
go somewhere else
because nobody wants you here.
EIGHT
If you have decided to read this,
you are a true Friend.
Real friends read their Emails.
NINE
I say you go and pass this on
and maybe it will finally get through people's brains

TEN
And if you open a Email and it says something like
"repost this in 100 seconds or a ghost will rape your dog tonight,"
IT'S NOT REAL! QUIT BEING A FUCKING MORON

This is a test to see
how many people
in your friends list
actually pay attention to you.

repost this with
"Finally something worth reading'
Gerard, Duh. ;]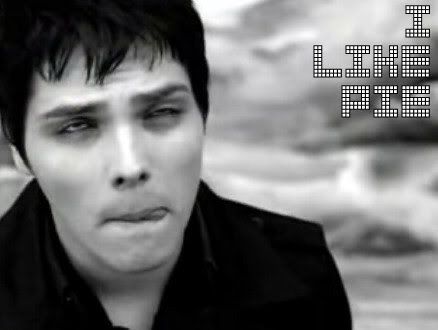 This made me giggle like a little girl.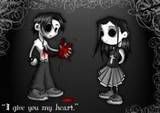 Would you keep it safe from all that would bring me harm?





And thats about it. Need anything else? Don't be a silly. The clicky buttons right there. Say Hi. Kthxbai. <3
Photos