You'reDEAD
Name:

Isabù


Age:

30


Gender:

Female


Location:

Italy

Contact
About
Hi!
I'm a dead walking girl
IN THE INO!
I like skulls, skeletons, bats, vampires
blood
and DEATH.
My "heroes" are Gerard Way, Billy Martin, Frank Iero, Billy Corgan and Billie Joe Armstrong
My favourite band are:
MCR
Green Day
Smashing Pumpkins
Iron Maiden
Sex Pistols
Nirvana
I hate: some Italian singer, school, my math teacher, people who says "MCR sucks",
My favourite telefilm is N.C.I.S. (Abby is my favourite) and C.S.I. New York
I like also:
Good Charlotte
Billy Talent
Muse
30 Seconds To Mars
Placebo
and many other rock band.
Here there are some of my favourite videos.
I Don't Love You by My Chemical Romance
The River by Good Charlotte
Welcome To The Black Parade by My Chemical Romance
Red Flag by Billy Talent
Famous Last Words by My Chemical Romance
Surrender by Billy Talent
American Idiot by Green Day
Helena by My Chemical Romance
Zero by Smashing Pumpkins
Smells Like Teen Spirits by Nirvana
God Save The Queen by Sex Pistols
Boulevard Of Broken Dreams by Green Day
Fallen Leaves by Billy Talent
Sabotage by Beastie Boys
Army Of Me by Bjork
Heroes by David Bowie
The Saints Are Coming by U2 and Green Day
What I've Done by Linkin Park
(continue after the photo)
A beautiful marchin' band
N.C.I.S.
erm...Gee...what are you doing?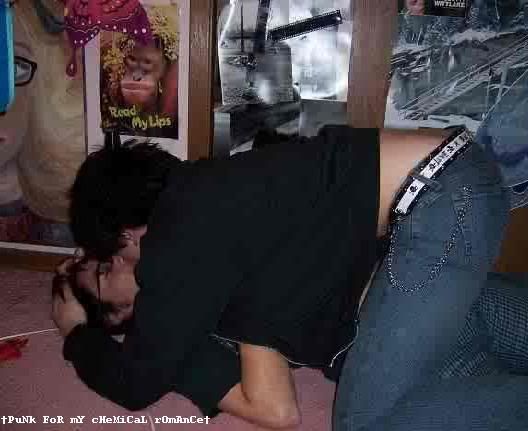 My hero.
Nice
BEAUTY
BEAUTIFUL!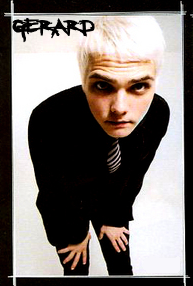 From Yesterday by 30 Seconds To Mars
The Bird And The Warm by The Used
Nice...eh...
Billy Martin