Eazy-E!
Name:

Shebly


Age:

30


Gender:

Female


Location:

Right behind you.No Joke!

Contact
About
Jockin' the bitches, slappin' the ho's
YOUR MORE ANNOYING THEN A FROZEN IPOD!
About Me You Say???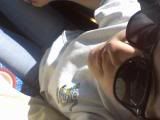 Bonjour, mon nom est Shelby, et je ne sais pas comment parler français tout
Ciao! Im Shelby but you can call me shmelby,sheldon,shelbs or shelby!I have one horse named bullet and i might get another one Named TJ aka Spot you a dollar.i will be 15 on december 3.I go to Oakland Bay jr. High. i am goin to be
taking drivers ed soon :\.i plan to show in the celebration in tennessee at least one time in my life.i love tennessee walking horse! i have rode them like all my life no joke.i have to many friends.I know an amazing guy
. i am a big flirt and i dont mean to be.i dont like my family i cant wait to turn 18 so i can move out.i think way to much.i love my new ipod[thanks bobby your my bff fo life yo.lol]
Cuz im a gansta having Fun
Never leave the pad without packing a gun
Hitting hard as fuk, I make you ask what was it
Boy you should have known by now, Eazy duz it


'Cause I'm a hip-hop thugster, I used to be a mugster

Obama






vediamo più tardi negri!

If you cant find something to LIVE for,
You best find something to DIE for
-Tupac

Photos