forgotten16
Name:

Kristen


Age:

30


Gender:

Female


Location:

not really sure

Contact
About
Ummmm...there's not really all that much to say about me. I'm verrryy shy and quiet. I have been told that I always have a constant frown on my face, but I really can't help it. Despite my fierce mask, I am a really nice person.
Music
Let's see...I love punk rock and alt rock, techno is pretty spiffy too, ummm what else? Oh, when I was younger I loved boy bands (backstreet boys, NSYNC, 98 degrees, etc.) but they have all broken up
Pop music is o.k. so is death metal, screamo, and soft rock.
Fave Bands
1) My Chemical Romance (of course)
2) hellogoodbye
3) Slipknot
4) H.I.M.
5) Senses Fail
6) Fall Out Boy
7) Killswitch Engage

Evanescence
9) The Fray
10) Kids in the Way
11) Bon Jovi
12) Avenged Sevenfold
13) Green Day
14) 30 Seconds to Mars
15) NSYNC
16) I Am Ghost
17) Tokio Hotel
I could go on forever so I'll just stop now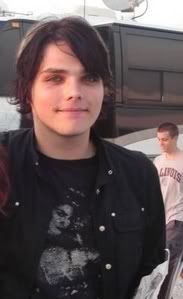 Bill Kaulitz
Tom Kaulitz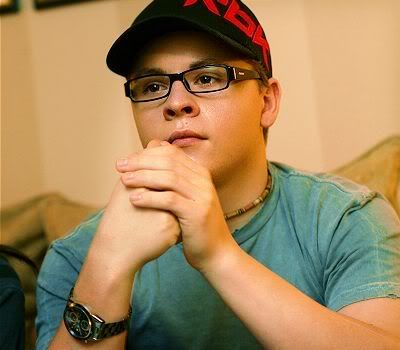 Gustav Schäfer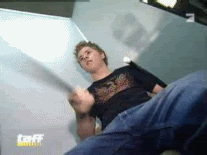 Georg Listing
Bill(vocals),Tom(guitar),Gustav(drums),and Georg(bass) make up the fabulous band....
TOKIO HOTEL!!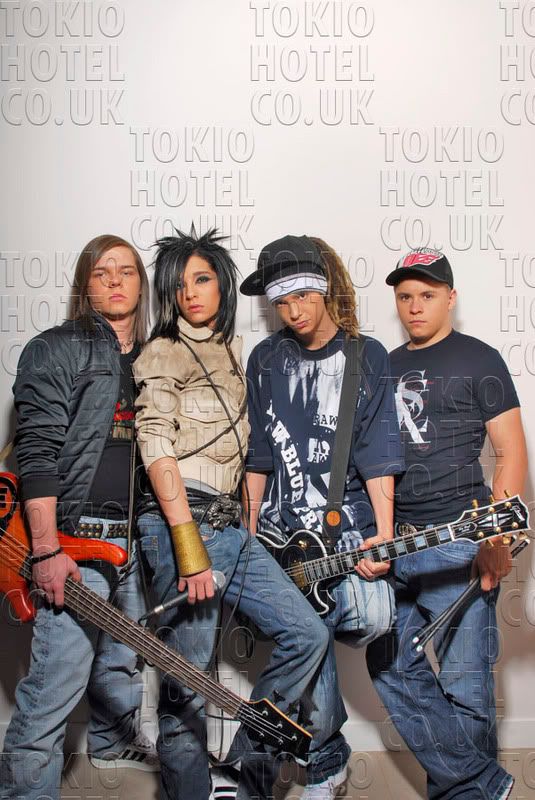 I cannot wait until their English album comes to the States!!
Mafias
Proud Member of the
Bob Brigade
:We don't take anyone's sh**!
Member of the
Uni Union
(yes, I know you're jealous...)
Very Proud Member of the Fro Parade
All Hail the Almighty Sexx Fro!!
Fave Movies & TV Shows
1)Bill & Ted's Bogus Journey
2)Bruce Almighty
3)Resident Evil 1 & 2
4)28 Days Later
5)Wrong Turn
6)Kyle XY (tv show)
7)Ghost Whisperer (tv show)

Foster's Home For Imaginary Friends (tv show)
9)Final Destination 1 & 2
10)Ghost Rider
11)The Lord of the Rings trilogy
12)X-Men: The Last Stand
13)Meet the Deedles
14) Mighty Morphin Power Rangers:The Movie
15) What's Eating Gilbert Grape? ( you have to watch this movie... i
command you!!) *uses Jedi mind powers to brainwash*
16) Boy Meets World
How I Began My Lifelong

Obsession

With My Chemical Romance
Well, one day I was surfing the internet as usual, not looking for anything in particular, but every time a typed something into the search box, no matter what it was, the name My Chemical Romance popped up in the search results. I remember the name from an awards show I had breezed by while channel surfing the day before, so I knew that they were a rock band, but that's all I knew. I had never seen the band members or heard any songs from them either, sooo... I decided to see if they had an official site. Lo and behold they did! It was when the Three Cheers for Sweet Revenge site was still up. When you entered the site, The Ghost of You, Helena, and I'm Not Okay(I Promise) played on a loop. From the time the first chords of The Ghost of You began and the last chords of I'm Not Okay ended, I was in complete and utter shock. I had never heard such raw emotion and such meaningful lyrics in a songs before. Because Christmas was still a few months away, I had to go to the MCR official site to get my fix(teehee), but once I got my iPod (a.k.a. my life) for Christmas, the first thing I did was go to iTunes and buy as many MCR songs as my account would let me. That was over a year and a half ago and a still love this band with all of my little black heart. I wish the guys all the best of luck on the Black Parade tour(which I heard was going to be pretty long) and I want them to know that I will always be behind them 110%!!

HUGGLES AND SMOOCHES!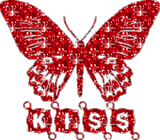 Mi Familia
Eryn is my Pops and Becky is my Moomy (hellz yeah, I said Moomy
)
I'm sure my family will grow soon...I always wanted a brother or sister*pokes Pops and Moomy* Hopefully they get the message....
Edit:Guess what.....CHICKEN BUTT!!!! No, but seriously though,*gigglesnort* guess what?
I JUST FOUND OUT THAT I HAVE A SISTER!!!!!!
So that means that I have a sibling that my parents neglected to tell me about...oh well. Malin is my INO sis!! Oh and look we're the same age!! Hellz yeah mofos, I got a twin!! (kind of)
Laila is my fantastical Auntie!!
92% of teens listen to rap and hip hop music. If you're part of the 8% that rock out every day. Put this in your profile fellow rocker.
92% of the teen population would be dead if Abercrombie and Fitch decided breathing wasn't cool!!
Put this in your profile if you would be one of the 8% laughing hysterically in the background!! (or are asking who the hell are Abercrombie & Fitch?!)
If you've ever tripped

up

the steps, put this in your siggy.
Read This.
I am the boy who never finished high school, because I got called a fag everyday.
I am the girl kicked out of her home because I confided in my mother that I am a lesbian.
I am the prostitute working the streets because nobody will hire a transsexual woman.
I am the sister who holds her gay brother tight through the painful, tear-filled nights. We are the parents who buried our daughter long before her time.
I am the man who died alone in the hospital because they would not let my partner of twenty-seven years into the room.
I am the foster child who wakes up with nightmares of being taken away from the two fathers who are the only loving family I have ever had. I wish they could adopt me.
I am not one of the lucky ones. I killed myself just weeks before graduating high school. It was simply too much to bear.
We are the couple who had the realtor hang up on us when she found out we wanted to rent a one-bedroom for two men.
I am the person who never knows which bathroom I should use if I want to avoid getting the management called on me.
I am the mother who is not allowed to even visit the children I bore, nursed, and raised. The court says I am an unfit mother because I now live with another woman.
I am the domestic-violence survivor who found the support system grow suddenly cold and distant when they found out my abusive partner is also a woman.
I am the domestic-violence survivor who has no support system to turn to because I am male.
I am the father who has never hugged his son because I grew up afraid to show affection to other men.
I am the home-economics teacher who always wanted to teach gym until someone told me that only lesbians do that.
I am the woman who died when the EMTs stopped treating me as soon as they realized I was transsexual.
I am the person who feels guilty because I think I could be a much better person if I didnt have to always deal with society hating me.
I am the man who stopped attending church, not because I don't believe, but because they closed their doors to my kind.
I am the person who has to hide what this world needs most, love.
I am the person ashamed to tell my own friends im a lesbian, because they constantly make fun of them.
I am the boy tied to a fence, beaten to a bloody pulp and left to die because two straight men wanted to
_____"Teach
________me
__________a
___________lesson"
---IF YOU BELIEVE THAT HOMOPHOBIA IS WRONG...
REPOST THIS.
THIS IS DEDICATED TO EACH & EVERY MCR FAN:
Who was a demolition Lover.
Who was NEVER okay.
Who was welcomed to the black parade.
THIS IS TO:
Every Patient, Helena & harmless vampire.
Every single fan who may never see them play.
TEAM BLONDE GERARD, rest in peace my friends.
Everyone that cracked that one "Back In Black" joke.
Those who mourned Mikey's glasses.
Those who live Life On The Murder Scene.
Those who cried to The Ghost Of You.
Those who cried to Famous Last Words.
Those who worried about Bob & his burn.
You who helped Gee stay sober.
Those with an obsession with Ray's hair.
Those who love Frankie Iero...you know who you are.
Everyone who is not afraid to keep on living.
Let's Crash The Cemetery Gates.
We will have the band, and each other, forever.