the ghost of frankie
Name:

Clauds


Age:

-


Gender:

Female


Location:

cemetery drive.

Contact
PM:

Friends:

MSN:

rockonclaudia@hotmail.com


AIM:

noPE


YIM:

nooooooooo


ICQ:

computer says no


MySpace:

nope.....

About
That's right I shed my skin tonight but my fangs are hard to hide
hey emos r nice people i dnt no y people hav to make fun of them and dis them. i mean they hav the best clothes, music taste, and hair. yea ya. hehe. and they are hot.
:
.....\...../
........\.../
.........\./
.........|||
.........||| RIP PANSY! PUT
.........||| THIS ON YOU PAGE TO
.........||| REMEMBER PANSY WHO
......../|||\ WAS MURDERED BY AN MTV
......./|00|\ TECHNICIAN!! ="[
....../||00||\
...../|||/.\|||\ R.I.P PANSY!!!
..../|||/...\|||\
.../|||/.....\|||\
sniff sniff!!!!!
About me:
- im blonde inside and out.
- im shy in front of people i dnt really no but im kinda crazy around my frends. tehe
- i hav blueish grey eyes.
- i get called emo or goth but im not!
- i hate sluts , wanabes, flirts, paris hilton [ dnt ask], high school musical [ewwwwwwwwwwwwwww], oliver lapper [ u hurt my frend u stoopid power puff girl, wat he has a big head and big eyes and a little body]
-i dnt go a day without listening to music. i wuv my ipod <3
- im frankie obbsessed yay.
-im kinda tall cant remeber my height.
-i hav a boyfrend tehe. <3
-i dnt like mika.
- i hate ppl who diss bands i like. they can hav there own opinion they just dnt hav to b sad about it.
-i love my frends we hav occasional fights but i love them to fukin death.
- im learning to play guitar.
- nd i cant b stuffed writing any thing else.
and please add me so we can talk
this is a pretty kwl video and awesome song callled emergencey by paramore
Music i like:

- my chemical romance


- taking back sunday


- avenged sevenfold


- good charlotte


- the used


- greenday


- 30 seconds to mars


- three days grace


- red jumpsuit apparatus


- paramore


- pencey prep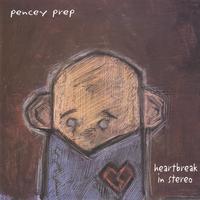 - lost prophets


- evanescence


- escape the fate.


- blink 182.


- falloutboy.
and alot more just cant be stuffed. lol
heres some cool as videos:
this is amazing. i could watch this 4eva. i want his jacket. jared is awesome at singing live. let me here u fucking scream..........
:
wow this is a pretty kwl video
clothes i like to wear:
chucks
skinny jeans
blak and white strped tops
skull tops
my my chem bag
tights
eyeliner
red and black
cosits [ i wish but havent found one yet] ):
my heros:
all of my chem <3<3<3
adam lazzara.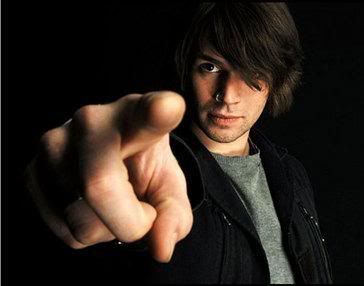 jared leto.
joel madden
billie joe armstrong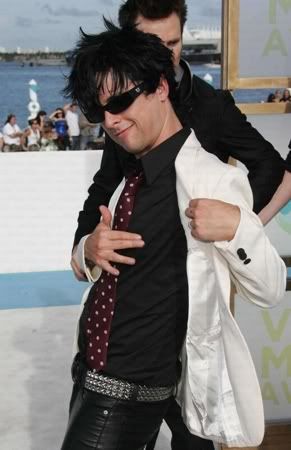 adam gontier.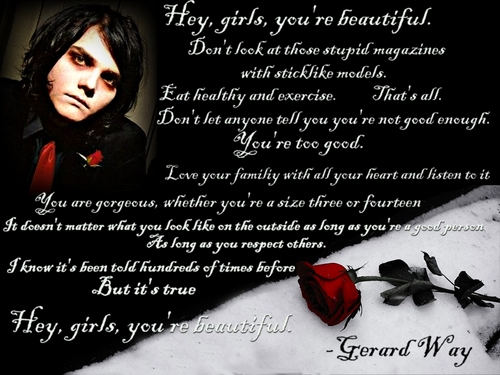 Gerard is amazing. <3<3<3i love u gee!!!!!!!!!!!!
Why are you so far away?
Even when you're standing next to me
You eyes give you away
Telling secrets when your mouth don't feel like talking
MY CHEM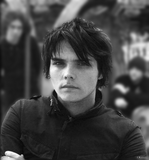 GEE!!!!!!!!!!!!!! VOCALS "Be yourself, don't take anyone's shit, and never let them take you alive."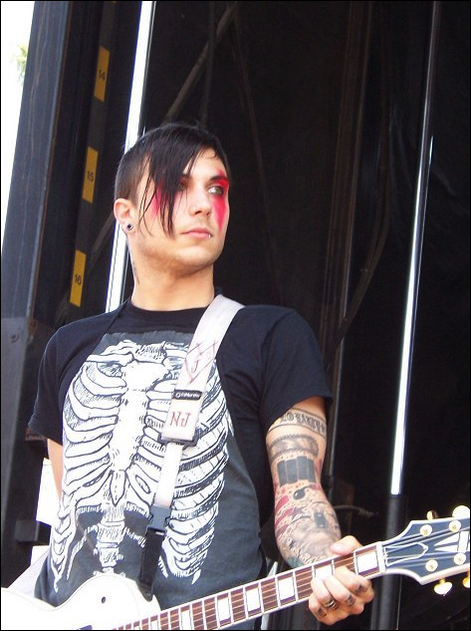 FRANKIE IERO!!!!!!!!!! RYTHM GUITARIST"We've mutilated, killed and disemboweled rock 'n' roll clichés!"


MIKEY WAY!!!!!!!!!! BAS GUITARIST"Yeah, I'm kind of upset that I'm going to die tomorrow." (On the "Ghost of You" video)


RAY TORO!!!!!!!!!!! LEAD GUIATRIST "I tried sticking a piece of candy up my nose...it ended up getting stuck and the nurse had to get it out." (In the making of I'm Not Okay video)


BOB BRYAR!!!!!!!!!!! DRUMMER"People think that moose are really gentle and goofy but they aren't; they're fucking animals."
here r some of my favourite songs ever: (not in order or anything)
1. taking back sunday - makedamnsure, cute without the 'e', set pharses to stun, my blue heaven, all american classic, spin. i love all there songs to death any way.
2. good charlotte feat. m. shadows and synyster gates-the river. and other good charlotte songs - hold on, keep your hands off my girl, wondering, all back, break apart her heart, emotionless, the anthem and other stuffs.
3. my chemical romance - thank you for the venom, i dnt love u, dead, helena, cemetery drive, to the end, teenagers, demotional lovers, vampires will never hurt you, cubicles, astro zombies. o stuff it. all mcr songs are fuking awesome.
4. three days grace - wake up, pain, never too late, i hate every thing about u, home, gone forever, are you ready.
5. 30 seconds to mars - capricorn, frm yesturday , the kill, modern myth, was it a dream, oblivion.
6. red jumpsuit apparatus - false pretense, face down, damn regret, in fate's hands, twentey hour drive, getting by, angels cry.
7. panic! at the disco - lying is the most fun a girl can have without taking her clothes off, i write sins not tradgedies, camisido, time to dance.
8. lostprophets- rooftops [ a liberation broadcast], 4am 4 eva, a toan called hypocrisy, broken hearts , torn up letters and the story of a lonely girl!!!
and heaps of other stuff i just cant b bothered writing any more. hehehehe
9. escape the fate: reverse this curse, not good enough for truth or cliche, theres no sympathy for the dead, as your falling down, my apocalpyse.
10. avenged sevenfold: seize the day, bat country, beast and the harlot, sidewider, M.I.A., clairvoyant disease, i wont see you tonight.
11. blink 182: all the small things, adams song, I miss you.
12. afi: miss murder, love like winter, the leaving song
13. the used - cut up angels, let it bleed, the bird and the worm, i caught fire [in your eyes], im a fake, its hard to say, all that ive got.
14. paramore - misery business, emergency, pressure, my heart.
15. blink 182 - all the small things, adam's song, so, sorry its over.
16. evanescence - going under, haunted, bring me to life, everybodys fool, taking over me, my last breath, sweet sacrifice, lithium, the only one.
And we'll love again and we'll laugh again
We'll cry again and we'll dance again
the 6th of december is gna b the best day ever. my chem concert.