MadHatterMCR
Name:

"Charlie"


Age:

-


Gender:

Female


Location:

-

Contact
About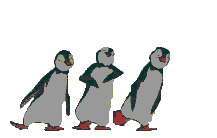 "Imperious, angry, furious, extreme in all things, with a disturbance in the moral imagination unlike any the world has ever known - there you have me in a nutshell: and one more thing, kill me or take me as I am, for I will not change."

I'm cynical. I'm a bandie and love all instruments except for the trumpet (cuz those are the devil). I'm really into music, mainly classical, metal, and alternative. Don't like one of my bands? Hush. I don't want to hear it.

Pirates are better than ninjas and under no circumstances is that fact reversed.

My nickname is Charlie. My favorite bands are AFI and My Chemical Romance.

I enjoy reading. My favorite authors are R. A. Salvatore and J. K. Rowling. Fanfiction makes my life complete.


I play the flute, piano, piccolo, dulcimer, and I'm learning the guitar, drums and saxophone.

As my name implies, I also love the Mad Hatter and characters based off of him. I have an affinity for the insane.

Music=Life? Most definately.