Oooh Hit It Again!
Name:

Marie Dumitra


Age:

29


Gender:

Female


Location:

Vancouver, WA

Contact
PM:

Friends:

MySpace:

Myspace is bad for your soul!

About
I'm an insomniac and I stay up all night listening to music.

I like loveline.
Music rocks my little world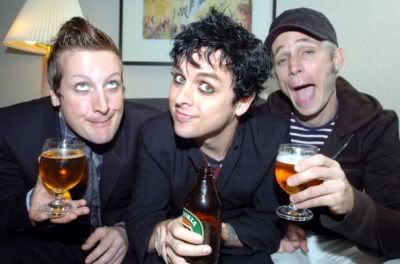 Stereotyping

I am the girl who dresses in all black and never got to finish middle school because I was called emo everyday.
I am the friend afraid to tell you that I'm bisexual, because you'de leave me for it.
I am the girl who loves to read and is pushed into the corner and beat up because of what I love to do.
I am no one. Just the kid that was pushed to far at school for being emo and cut a little too deep.
I'm the teenager who was kicked out of her house because I was caught hugging my girlfriend.
I am the woman who commited suicide just before I graduated highschool. Since I'm a CheerLeader, no one suspected it was coming.
I am the best friend who just found out she has AIDS, and is afraid to tell her parents because she'll be considered gay. My parents would never accept me if I was.
I am the athlete evryone expects to be perfect, when in reality I'm sneaking heroin between games.
I am the girl who is called a slut everyday because I can't afford to buy new clothes every year. My skirt doesn't cover what I want it to.
I am the sibling forced to clean their sister's blood off of the carpet. Why didn't I see it coming?
I am the boy who wakes up crying because the bruises my parents gave me hurt so much, but aren't even noticed because I'm always wearing the baggy clothes the kids in gangs wear.
I am the girl who got raped at twelve and am considered a whore because of it.
I am the gullible parent who let my child hurt themselves. No one can know this. We have to keep this secret. We have to be
-----------------------PICTURE
----------------------PERFECT...

If you believe stereotyping is wrong, PUT THIS IN YOUR PROFILE!!!