Stolen Baby On Board
Name:

Andrea (or Dre-Dre)


Age:

30


Gender:

Female


Location:

Sparks Nevada

Contact
About
Before you do anything bad or stupid just think........



WWMCRD?

(what would my chemical romance do)


Teams W00t!!

Team: Let's Back Off Bert
Team Gerbert. Give love that one more chance!!
Kill Kitching Klan
INO Wifey: Godzilla
INO Daughters: c-a-m-e/ canuhearme
INO Sis: Queen of the Shrooms
Team I Hate Pete Wentz
Official INO/Planeteer Cheerleader
Team Spider Pig
Team WAYT randomness
Team: MCR The Musical
Team WAYT Movie



INO buddies


Alyssa
Megan
Mallika
Ciara
Bloody aka .BloodyPetals
Michelle
Deb
Sara
Maisy
Bron
Hope
<3333333333

Lets see...My name is Andrea. Now alot of ppl don't know how to say my name. The correct correct way is On-dre-ya. Alot of ppl say it like an-dree-ah. I got tired of correcting ppl so guess what? You can pronounce it however you want. I have alot of nick names. Drea, Andie, Annie, Dre, Dre-Dre, Munkimunch. You can call me whatever. I am generally a nice person. I'll preety much open up to anybody. I HATE labels. Don't label me goth, punk, emo, or whatever. Because I get that about 10 times a day. I don't label anybody. Though occasionally, i'll mess around and say "I feel emo today" or something. But I'm just kidding. Don't take that seriously. I hate rude ppl. Don't talk to me if your just going to be an asshole. I absolutely ADORE music!!

10 Greatest Bands Ever
1.My Chemical Romance


Pretty self-explanatory
2.The Used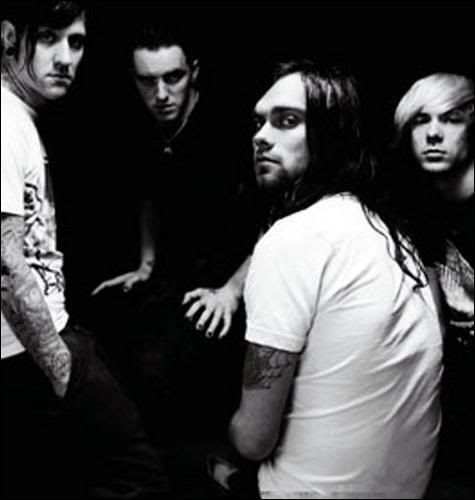 Basically I don't give two shits and a fuck who Bert is fighting with. This band has helped me just as much as MCR has and I will never stop loving them.
3.AFI


Davey Havok's voice just kills me. Paired with an awesome guitarist, kick ass bass player and amazing drummer...you get AFI. Love them to pieces!!!
4. 30 Seconds To Mars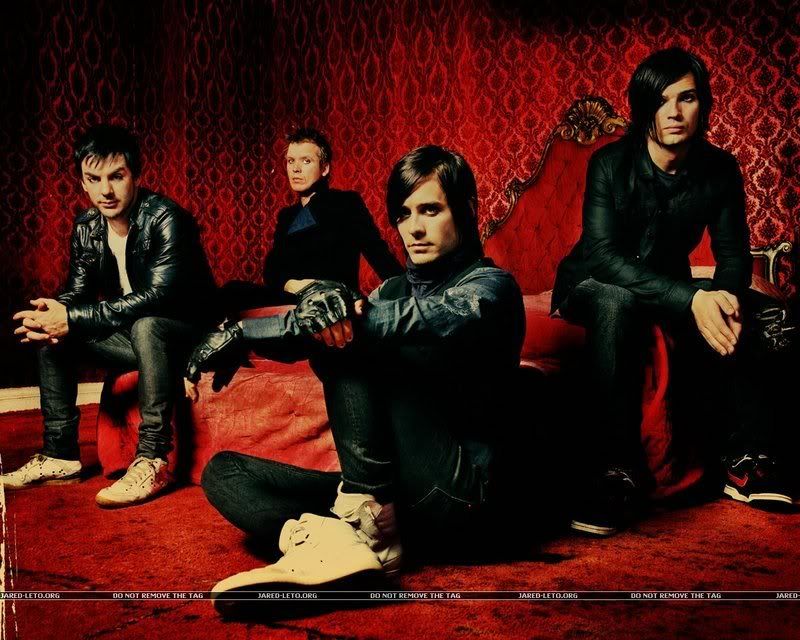 You know what, Jared Leto's got a sexy voice. I've seen them live and had the pleasure of getting an autographed poster and a hug from Jared. Their shows are amazing!!!
5.Envy On The Coast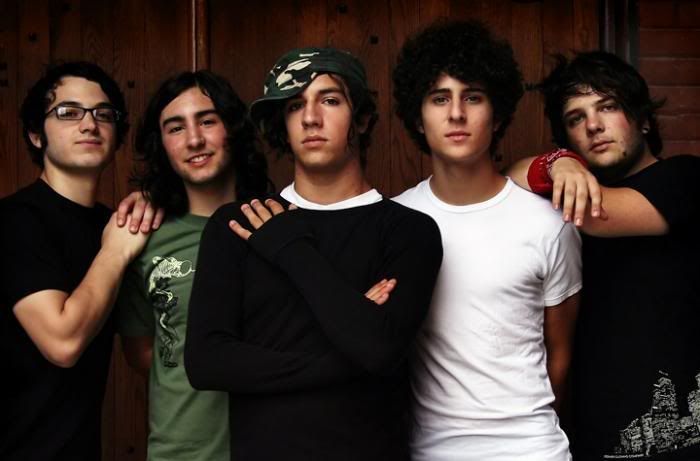 A lot of ppl don't know who these guys are. They're debut album comes out August 1st. BUY IT!!! Even if you don't know who they are, buy it!! myspace.com/envyonthecoast They are soooooooooo fucking good!!!!!!!
6.Green Day


The first punk rock band that I was introduced to when I was 9. And my first obsession over a band. (Guess whose taken over?)
7.Taking Back Sunday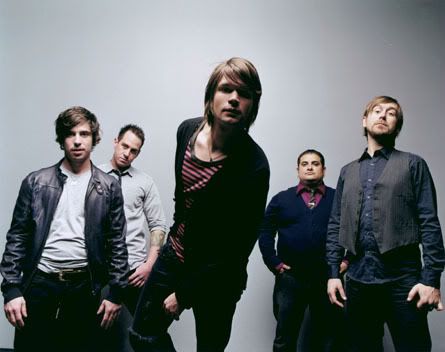 They make me smile.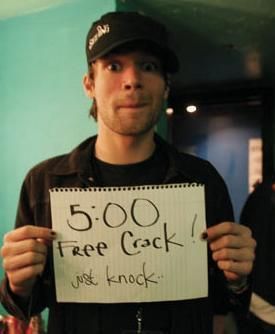 See what I mean? lmao
8.Stolen Babies


I am in love with their singer. It's fronted by a woman who plays the accordian. Whats not to love?!
9.Korn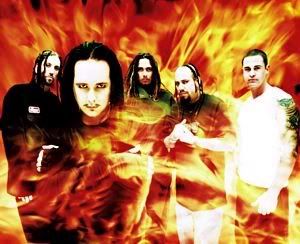 These guys bring out the psycho in me
10.Flyleaf


Who says girl can't scream?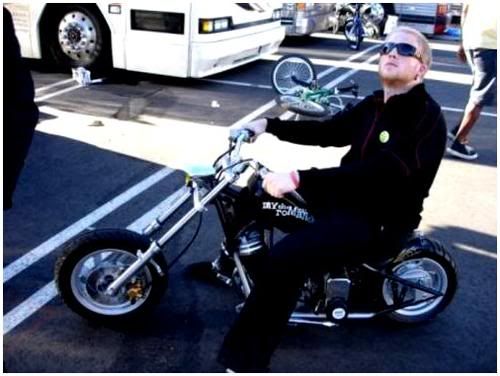 I love this man. He's been one of my biggest influences. If it weren't for him, My Chem probably wouldn't be around and he does not get enough credit. He's an amazing drummer he seriously blows me away. Love him to death.

I know it's incredibly cliche' to say "MCR saved my life" nowadays, but it's true. Well, they didn't pull me out of oncoming traffic or anything, or saved me from a burning building, but they did stop me from making a huge mistake. Or rather, their lyrics did.

I am not afraid to keep on living
I am not afraid to walk this world alone
Honey if you stay, I'll be forgiven
Nothing you can say can stop me going home

You can be smart ass about this if you want, but those lyrics really did help me. I believe strongly that music can save lives and if you don't believe that, maybe you're just not listening hard enough.

Some ppl think I'm mean, but I'm actually just honest. I'm not afraid to talk about stuff that some ppl would rather avoid.Yes, I can be a total bitch when I'm angry, but at least I can admit it. I have a lot of hyper moments, but I can also be very chill at the same time. I kind of have a split personality. Sort of.

I like books. Preferably....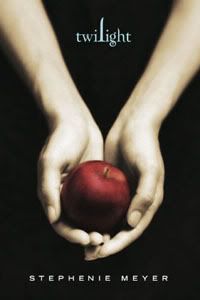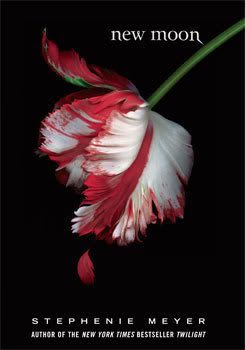 Possibly one of the greatest books ever!!!!! And anything by Anne Rice.

I say "like" and "oh" alot. No, I'm not a valley girl, I just sound like it. I think I have an obsession with commas, lol.

I'm Bisexual, if you don't like that, I suggest you go away before I have a bitch fit. There are four things that I hate most in this world.

Spiders
Racists
Homophobes
And just plain assholes. If anybody is either one of these, I'll hate them immidiately.

I like to argue. A lot. I also like to "beat the odds" as I say. For example: If 100 out of 100 ppl love popsicles, I'll be the only one saying I hate them.

I really like Alicia Way/Jamia Nestor. If they make the boys happy, then I'm happy, and I don't understand why alot of ppl hate them.

I Think thats it for now. If you wanna know more, just ask, 'kay?