AlixRAWR
Name:

Ray(Deziray(idontreallylikeit)


Age:

29


Gender:

Female


Location:

Cali

Contact
PM:

Friends:

MSN:

grande nada.


AIM:

nada.


ICQ:

nope


MySpace:

www.myspace.com/childofthedemon

About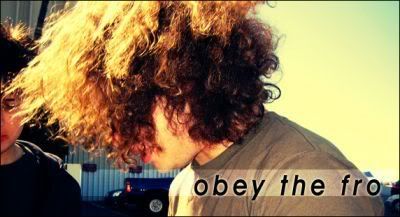 -------------
"Coercive as coma, frail as bloom
innuendoes of your inverse dawn
suffuse the self;
our every corpuscle become an elf."
-------------
THE TEN COMMANDMENTS OF A CHEMICAL ROMANCE
1.Thou shall not put a gun to thy lover's head.
2.Thou shall be willing to die for love.
3.Thou shall seek revenge on those who wrong you.
4.Thou shall be a demolition lover.
5.Thou shall unleash the bats.
6.Thou shall protect thy lover from everything. (even vampires)
7.Thou shall respect the lords , Gerard , Frank , Mikey , Bob , Ray
8.Thou shall sing the holy hymns of the chemical romance.
9.Thou shall see beauty in bloody love.
10.Thou shall rock hard.
-------------
THE TEN COMMANDMENTS OF THE BLACK PARADE
1.Thou shalt accept death as it comes
2.Thou shalt sing and march without question
3.Thou shalt face fear and regret
4.Thou shalt let go of thy dreams
5.Thou shalt give blood
6.Thou shalt fear thy sins
7.Thou shalt protect thy brothers in arms
8.Thou shalt darken thy clothes
9.Thou shalt not walk this world alone
10.THOU SHALT CARRY ON!!!
-------------
THE 10 COMMANDMENTS OF HIM
1. Thou shall mourn for all broken hearts and kill loneliness with thy love.
2. Thou shall heal thyself in order to heal thy lover.
3. Thou shall keep in good mind: love is insane and thou are't too.
4. Thou shall burn in water and drown in flame for love.
5. Thou shall not razorblade kiss thy lover for lust alone.
6. Thou shall live beyond silver and gold or judgement of souls.
7. Thou shall love the written words of the lord, Ville.
8. Thou shall honor love and sing the holy hymns of thy Infernal Majesty.
9. Thou shall tell thy lover, "thou art beautiful."
10. Thou shall live to join thy lover in death.
-------------
1.Real M.C.R fans know more songs than Welcome to the Black Parade.
2.Real M.C.R fans know Gerard Way's brother's name
3.Real M.C.R fans shout 'YES!' when one of their songs comes on.
4.Real M.C.R fans punch their cousins/brothers/parents/friends for dissing Gerard's hair.
5.Real M.C.R fans know the names of everyone in the band and what they do.
6.Real M.C.R fans shop for hours just to find a jacket like the band's have for a M.C.R concert.
7.Real M.C.R fans have this on their profile
--------------
This is dedicated to everyone:
Who was a demolition lover,
Who was NEVER okay,
Who was Welcomed to the Black Parade.
This is for every Patient, Helena and Harmless vampire,
This is for every single fan who may never get to see them play,
Who live Life on the Murder Scene,
Who cried watching The Ghost Of You,
Who cried watching Famous Last Words,
This is for every fan who worried about Bobs burn,
Who are obsessed with Rays hair,
Who mourned the loss of Mikeys glasses,
Who worry about Franks health,
Who search the internet endlessly for new articles on the band
And those who help Gerard stay sober,
This is to, Everyone whos not afraid to keep on living.