DROP DEAD!
Name:

Kat :3


Age:

-


Gender:

Female


Location:

YOUR BED :D

Contact
PM:

Friends:

MSN:

i bet youd like to know wouldnt you


AIM:

fer sure not


YIM:

umm nope


ICQ:

WTF!!!!!


MySpace:

http://www.myspace.com/487611235

About
I LOVE HUGS!!!!My name is arika or kat. I DONT give a FUCK wat yew think. My fav colors are purple, black and red.Im bisexual, yesh get over it!Shayanna is meh fuckin best friend ever i luff <333333 her to death!!If yew do anything to her ill fuck yew up soo bad yew will wish yew were never fuckin born!!o.e ermmm ummmm... =////// im very emotional...not emo got that muthafuckers! labels are fer soup cannnzz yew fukkin cunt faced whores!!! haha =OOOOOO OMFG i luff meh friendsies to death hehe xDDDDD ermmm la de da da da I luff meeting new people. I HATE everything about myself and wish i was someone else anyone but meh =//// ermmmmm idk wat elsh to say yew can go suckk a dickk now yew cunt faced whores =OOOO jk jk jk lolololololol I LOVE YEW <3333 byezzzzzzz =OOOO =DDDDDDDDD xDDDDDD i like smilies and RAINBOWS.... BITCH I AM A FUKKIN RAINBOW =DDDDDDDD xDDDD GET KRUNK OR DIE !!!! xDDDDDDDDDDDDDDDD
Hates:
Preps
Hyrpocrites
Judgemental people
the color brown
Cherry pie
Guys/Girls that break my heart
Liars
country music
Teenies
Uncaring people
Bitches
Kuntz
CLOWNS
fakes
Loves:Music
Nice people
guys
girls
Lemon pie
Green tea
Eyeliner
Friends
Pandas (theyre adorable!!)
Screamo
Guitar
Your Mom
Kittens
studded belts
scene people =]
My Ipod
Sharpies
My converse
Pickles!!!
Beds
Tacos
Bands i love :
Dot Dot Curve, BrokenCyde,I set My Friends On Fire, Breathe Carolina, Millionaires,3OH!3,Owl City,Danger Radio,Medic Droid

,Metro Station, Porcelain and the tramps,The Birthday Massacre,Marilyn manson,Eyes Set To Kill, Jeffree Star,Bring me the Horizon,Drop Dead Gorgeous,

Mindless Self Indulgence

,Insane Clown Posse,Canibal Corpse, The Used, Seether, Greeley Estates, Black Veil Brides,

Escape The Fate

, Papa Roach,The Casulties, The Maine,Scotty Vanity,

The Moffatts

, Mayday parade,  My Chemical Romance, Aiden, Black Dahlia Murder,The Devil Wears Prada,Chiodos,Bury Your Dead,Iron Maiden,

The Secret Handshake

Hollywood Undead, Alesana, The Almost, Anti-Flag, As I Lay Dying, Atreyu, Avenged Sevenfold, Blessthefall, Blink-182, Breaking Benjamin, Buckcherry, Bullet For My Valentine, Cobra Starship, Disturbed, Dark New Day, Emarosa, Flyleaf, From First To Last, Gallows, Hawthorne Heights,

Hurry!lets go

, hit the lights,katy perry, I Am Ghost, Kill Hannah, Korn, LoveHateHero, The Misfits, Neurosonic, Nirvana, Panic! At The Disco, Paramore, Puddle Of Mudd, The Ramones, Red Jumpsuit Apparatus, Rev Theory, Rise Against, Rob Zombie, Scary Kids Scaring Kids,A Skylit Drive, Senses Fail, Silverstein, The Sleeping, Slipknot, Story Of The Year, System Of A Down, Theory Of A Deadman, Thursday, Three Days Grace, Trapt, Underoth,and Linkin Park.
M!sfit Scissorhands
aka miranda is mah
Wifey !!!
Frank Anthony Iero
aka Britt is my INO sister
Whorelock
aka Erika is my other INO sister
Easy Mac
aka Tara is my INO cousin
To The End
aka Lisa is my INO Auntie!
Chester The Molester
aka Casey is my INO Sister
this is  a bunny put him on ur homepage  to help him get one step closer to world domination!!!!
(\__/)
(=' . '=)
(*)__(*)
92 % of the teen population would be dead iff ambercrombie an finch said breathing wasn't cool.Put this in your profile if your one of those 8% laughing histarically in the background.
bands ive seen live:
Seether, Flyleaf, Rev theory, My Chemical Romance, Metro Station, The Maine, Boys Like Girls, The Bled, and Good Charlotte.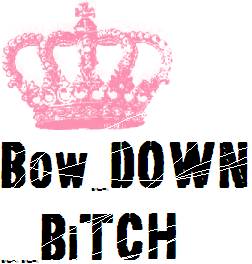 If you really read my profile i love you <333
Photos