Avenge My Ghost
Name:

Jay


Age:

29


Gender:

Female


Location:

ohio

Contact
PM:

Friends:

MSN:

xwhispers_in_the_darkx@hotmail.com


MySpace:

theres a link in my profile \/

About
HELLOOOOO!

I'm Jay!!
my vampire story: Hope Came With Wings
-My real name is Taylor, idc if you call me that, but Jay is my nickname and i like that better!
-

Music

(and everything associated with it)

= Life


-i like poetry and such. yup.
-Skittles are yummylicious!
-My username is from

It's Not A Fashion Statement, It's a Fucking Deathwish

by MCR. go listen to that song. NOW!
-I attempt to play guitar but I suck!
-I'm bi(homophobes back off!)
-

vampires

are fun =D...
-I love cartoons!
-I often have

major obsessions

with certain things, so this will probly change a lot lol!
-I love meeting new people so add me!!......
Fave bands:
My Chemical Romance, Escape the Fate, Paramore, The Used, Aiden, Atreyu, A Static Lullaby, Avenged Sevenfold, Panic at the Disco, Taking Back Sunday, Fixed til Tuesday, Bullet for my valentine, Pencey Prep, Flyleaf, Blink 182, 30 seconds to Mars, Three Days Grace, Green Day, MayDay Parade, and many many more!
Mood:
xxx
apathetic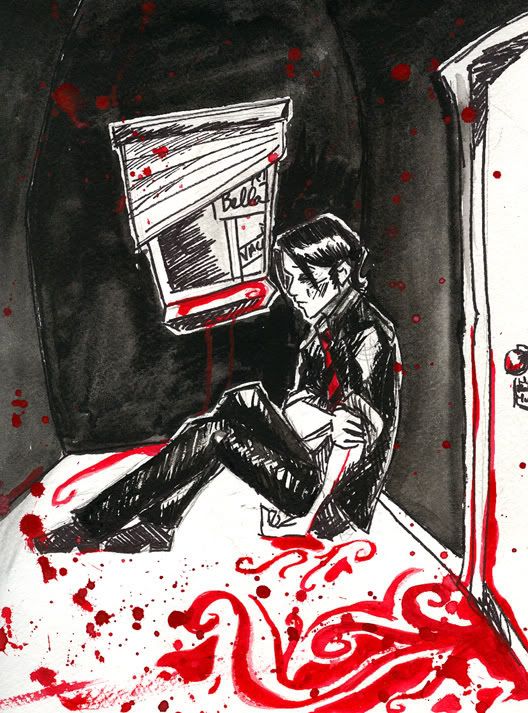 Bella Muerte<3
My Myspace!
I have reason to believe that you may be a

perverted waffle

...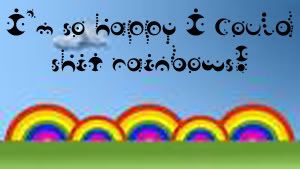 I ♥

S

k

i

t

t

l

e

s
Homophopia is Gay!
I AM MCLOVIN!!

hellz yeah...
So umm...yeah.............
DANCE!!!