Gemma.
Name:

Gemma


Age:

33


Gender:

Female


Location:

Scotland

Contact
About
Ok well this is the first time im gonna be writing something about myself, so here goes...
"When I grow up" I wanna be a music photographer. I have already had a photo pass for a gig of a very well known band and was in the photographers pit, so im getting there!
I also interview people as well and i have interviewed an artist of a well known comic book, a man called Gabriel Ba, who you have probably heard of. I also interviewed Gerard Way.
I have my own web-site which I am veerryy slowly working on (www.gemmamilroy.com). Well I think thats about it, if I think of more i'll be sure to add it!
Favourite Videos: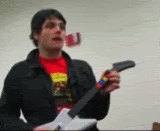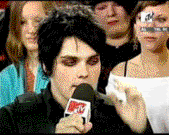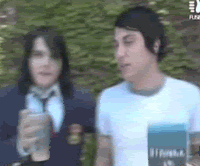 Just because it Frerard: