the.sharpest_lives
Name:

Lana


Age:

-


Gender:

Female


Location:

In your killing jar

Contact
About
HI! I'm Lana,
)
Bands I <3:

MCR
Panic! At The Disco
The Used
The Academy Is…
Three Days Grace
Foo Fighters
Red Hot Chili Peppers
Anthrax
Disturbed
Fall Out Boy
Metallica
Finger Eleven

I think Mikey and Gerard are the sex. I love them, really. Franks pretty damn sexy too (yummay) But i dont just like them cause they are the hottest people alive, they also play the most amazing music EVER! I have ALL their songs on my iPod, and i honestly NEVER get tired of listening to them
I mean, i would LOVE them even if they were ugly, with warts on their faces...

I
I DO NOT support frerard, its gross, (but i still read the stories
).
well duh, Gerards the lead singer, its like that in ALL pics, by the way lis, i dont know why my fonts red, so try and fix it
-Lana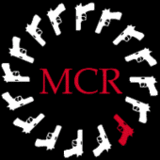 [/font][/color]