water-cooler-romance
Name:

December Way


Age:

30


Gender:

Female


Location:

Saskatchewan Canada

Contact
About
I'm Going To Hell
Well i guess its not too bad besides the smell
I'm December, i was born in April just so you don't have to ask like everyother person i've met, Anyway i'm 16 1/2 and in the 11th grade. I'll listen to almost anything, I love MCR, Rise Against, Nirvana, Mother Mother, The Dresden Dolls, Three Days Grace, Billy Talent, Evenecense, The Smashing Pumpkins, System Of A Down, Panic At The Disco, Green Day, Blink 182, Sum 41, Britney Spears, Theory of a Deadman, and the list goes on. I was fortunate enough to see MCR in Saskatoon 05.16.07 and in LV 03.31.08♥ I'm a Vegetarian and have been since i was 12, My best friend is my lovely black kat, Shadow. I Love to read, my favorite author is Christopher Pike, I Love all of his work, InkHeart by Cornielia Funke, The Harry Potters, Twilight Seris, All of Stephan King's I have read so far. I Am horrible at spelling, math and basicaly any kind of sport. I can speak French, Hate the cold. I Love the show LOST, Coffee, gum, Art, Chocolate and clothes/shoes. I live by, you only live once, so im making it memorable. Well don't be afraid to Pm me xD

"I Would Rather be Hated For Who I Am
Then Loved For Who I Am Not" - Kurt Cobain♥
I'm The Kind Of Human Wreckage That You

Love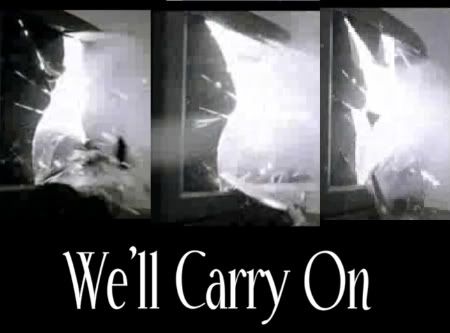 My Chemical Romance,
Amaze me more everyday, I Love them and Thank them for bringing such Beautiful Music into the world, that changes and saves so many Lives

♥
MyHeros/Inspirations/RoleModels:

Gerard♥





-'Hey Girls, You're Beautiful. Don't Look At Those Stupid Magazines With Sticklike Models. Eat Healthy And Exercise. That's All. Don't Let Anyone Tell You You're Not Good Enough. You Are Good Enough, You Are Too Good. Love Your Family With All Your Heart And Listen To It. You Are Gorgeous, Whether You're A Size 3 Or A Size 14. It Doesn't Matter What You Look Like On The Outside, As Long As You're A Good Person, As Long As You Respect Others. I Know It's Been Told Hundreds Of Times Before, But It's True. Hey Girls, You Are Beautiful."
-"I Looked In the Mirror And I'm Like, Your Still Uncool, And I Was Really Happy With That Revelation, And Your Never Going To Be Cool So Stop Trying, And I Had One Of The Best Shows Of My Life That Night"
(NME interview)
-"Even In My Most

Jaded

Times I Still Had Some

Hope

"
(LOTMS)
-"I Actualy Think Being Cool Is One Of The Worst Things In The World, I Actualy Strive Against Fitting In And Being Cool, I Think Its Lame, I Think Its Wack, I Think Its An Empty Hollow Persuit, I Think You Could Spend Your Time Doing So Many More Great Things."
(TasteitTV Interview)
-"Cause It Acctualy Isn't That Bad, I Mean We Started This Band Thinking That The World Was Extremly Ugly, And I Think Now We Realize That It's More Beautiful Then We Thought And I Think Our Music Is Now Reflective Of That, So If Anything You Can Take It From A Guy In This Band That Used To Think That Everything Was Shit, And We Found That Its Not All Shit"
(TasteitTv Interview)
-"Like I Can Find Real Beauty In Things, I Could Never Do That, Everything Disgusted Me, and I Was This Very Angry Little Dude And I Don't Feel So Angry Anymore"
(TastitTV Interview)
-"You Don't Fit In With Most People You Need To Stay Exactly Who You Are, You're Smarter Than Them, You're Faster Than Them And You're Alot Better Looking!"
"They Wrote An Article Calling People That Listen To Our Music Or Fans Of Us A Cult, They Called Us A Fucking Cult Do You Believe How Fucking Ignorant That Is? And That We Promote Self Harm And Suicide In Our Lyrics. Do You Fucking Believe That? So We're Here To Tell You That You Our Fans Out There Are Not A Fucking Cult But An Army, And That Nothing Is Worth Hurting Yourself Over, Nothing Is Worth Taking Your Life Over Do You Understand?! Let Me Hear You Say FUCK THE DAILY MAIL!"
(The Reading Festival 2006)
-"Life Is Too Fucking

Precious

."
(Before Headfirst,Orangevale-CA-2003)

Frank♥





-"I Kind Of Found Out Where My Food Was Coming From And The Crultey Involved In Getting Meat And Meat Products." "No Normal Human Being Can Watch A Video Of Animals Being Slaughtered And Rightfully Go Out And Get A Hamburger." "We Just Have to Have Common Decency And Respect For Our Fellow Men, Thats Really What It Comes Down To, Treat People The Way You Want To Be Treated And To Really Take Care Of Our World And Our Scene Because If We Don't Give A Shit Nobody Else Will." "It Could Be Anything, Give A Homeless Guy A Sandwich, Help An Old Lady Accross The Street, Like Anything To Make This World A Better Place, If Everybody Just Does One Good Thing For Another Person, Like A

Selfless Good Deed,

Just Think About How Much Of A Better Place This Would Be."
(AnimalDefence Interview)
-"Do At Least One Good Thing Today Wether It Be, I Donno, Giving The Homeless Guy On The Coner A Dollar,Buying Him A Sandwich, Help Out At A Food Drive Or Mabye A Childrens Hospital, Put A Show On, Do Something, But You Know Let Your Voice Be Heard, And Know That One Person Can Make A Difference, But You Got To Start Trying Now."
(Message to MCR Forum)
-"I Think That We're The Band That Inspires People To Save There Own Lives, You Know Because Theres No Bullshit, And I Think that As A Generation Right Now There's Alot Of Stuff Going On Thats Just So Disheartening, And Alot Of Us Are Feeling Disenchanted With What We Have In This World, And I Think That Alot Of Us Feel The Need To Have A Voice And I'm Happy To Be That Voice For Some Of Those Kids These Days." "I Relize That The Messenger Isn't As Important As The Message,You Know Its Not About Us, Its Really Not, Its Not About This Band, Its About All Of Us Together, Its About The Kids That Listen To The Music, Its About The

Music

, Its About The

Words

, Its About

Everything Behind It

."
(969 Interview)
"Kids Don't Come To The Show And Be Like, Oh Wow The Cutains Gonna Open And Gerards Gonna Come Out And Tell Me the Fucking Secret To Life Or Hes Gonna Be Telling Me What To Do With My Life, And That Thats Gonna Help Me, They Feel That, You Know When The Curtain Opens, Theres Gonna Be This Band, Thats There, That I Finaly Feel Like Is Speaking For Me Like Saying Everything I've Wanted To Say, They've Gone Through These Things, I'm Inspired And I'm Gonna Find The Way On My Own."
(The London Paper Interview)
-"This Is A Band That Will

Save

Your

Life

."
(LOTMS)

Ray♥




-"Unfortunately, Most Men Would Only Be Interested In A Woman's Mind If It Bounced When She Walked."
-"Thats Always Been A Major Thing With Us, With Our Shows And With This Band, Is That If You Feel You Can't Fit In Anywhere Else, You Know This Is A Place Where You Can Fit In."
(969 Interview)

Mikey♥





-

"There's Absolutely A Movement Of A Return To Rock. Sometimes The Good Guys Win. Kids Are Sick Of The (Expletive) Pop And Sick Of Being Lied To. Everyone Wants Something Real, Something That Was Created To Invoke A Positive Feeling."

(http://thinkexist.com/quotes/mikey_way/)


-

"We All Have Very Humble Backgrounds And Very Geeky Interests."

(tennie magazine J-14)




Bob♥




-

"We Canceled Three Shows. I Hate Canceling Shows. We Pride Ourselves On Giving Fans Something To Do. If They Are Going Through Some Shit, They Can Go To A Show And Heal. I Didn't Want To Let Anyone Down."

(Spin magazine interview)




"What Sticks Out In My Mind When We Play Are Kids Just Breaking Down And Crying In The Front Row. Perhaps That Happens To A Lot Of Bands... But It's Different For Us. The Music Brings Out The Shit In Them. It's A Release."

(Spin magazine interview)
Thank-You MCR♥
slideshow, of my pictures with my shitty camera, Las Vegas march 31 2008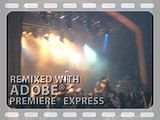 http://www.youtube.com/watch?v=FD27Y4teuoM TastitTV interview, very Great
http://www.youtube.com/watch?v=iO4UZ-8NhZU-NME Interview
http://www.youtube.com/watch?v=ExEb8ozsQ2I-Headfirst for Halos Orangevale-CA-2003
http://www.youtube.com/watch?v=h9ExYeySQi4AnimalDefence Frank Interview
http://www.youtube.com/watch?v=9uuPC8dIZrA Frank MCR forum message
http://www.youtube.com/watch?v=Vi5cwxc87ks969 Interview Frank&Ray
http://www.youtube.com/watch?v=RCL8xZZ2FFw thelondonpaper interview Gerard&Frank
http://www.youtube.com/watch?v=ThKriP_t4k4 Reading Festival, Fuck the daily mail
http://www.youtube.com/watch?v=sPEwq8V2aJo Show in LV
So You Can Leave Like The

Sane

Abandoned

Me...
Photos