MyxChemxToxThexEnd
Name:

Camilla


Age:

29


Gender:

Female


Location:

Willamette IL

Contact
About
Well music saves my life, fav bands - My Chemical Romance, Fall Out Boy, Paramore, Midless Self Indulgence, Cobra Starship, Green Day, The Academy Is, The Sounds, Panic At The Disco, One Repubilc, and David Cook will win American Idol!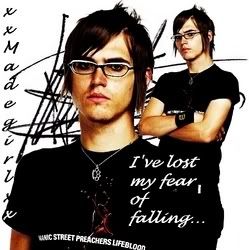 I am a Demolition Lover. I am NEVER okay. I was welcomed to the Black Parade. I am young, and I don't care. I am Disenchanted. I am filled with unapologetic apathy. I mourned Mikey's glasses and the death of Pansy. I live Life On The Murder Scene. I cried to The Ghost Of You. I cried to Famous Last Words. I worried about Bob & his burn. I helped Gee stay sober. I have an obsession with Ray's hair. I am not afraid to keep on living. I Crashed The Cemetery Gates. I've brought you my bullets when you brought me your love. I've given Three Cheers for Sweet Revenge. I know what they do to guys like us in prison. I've given 'em hell, and hung 'em high. I've killed all my friends. I gave you gallons of blood. I've seen the Early Sunsets Over Monroeville. Vampires can never hurt me. I am DEAD! And I will be buried in all my favorite colors. Black. So shut your eyes, kiss me goodbye, and Sleep. These are my Famous Last Words. So, Thank You For The Venom,so long and good night!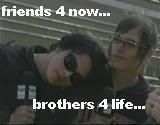 You say Pink
I say Black
You say Jonas Brothers
I say My Chemical Romance
You say Zac Efforn
I say Gerard Way
You say Pop
I say Rock
You say im Weird
i say im different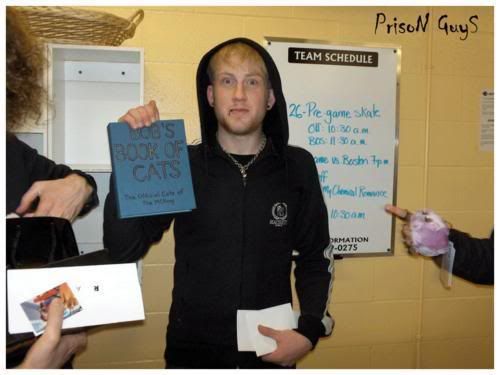 _There are Three Ways:_
The right WAY
The wrong WAY
And The Gerard WAY ♥
(wait 4 cant forget mikey
)
Frank Iero is a Pretty Princess
Well im the kinda girl that will put on black nail polish instead of pink. Im the kinda girl that will dress in skinny jeans and a hoodie, instead of a mini skirt and skinny top. Im the kinda girl that will listen to punk/rock instead of Jonas Brothers and Hannah Montana (blah). Im a My Chemical Romance kinda girl.
-Camilla