Chemical Catastrophe
Name:

Ayu Tenshi


Age:

30


Gender:

Female


Location:

The Magical Land of Music. :)

Contact
About
MY YOUTUBE CHANNEL

I'm happy to say that MCR did not save my life, but they do help me through moments that I feel down. I have never felt suicidal or anything like that, but I feel sad sometimes (I wouldn't use the word "depressed&quot
and, in those times, I listen to My Chem and... suddenly everything feels better. It's strange. I've been listening to MCR for 5 years now even though it doesn't feel that long. I fell in love with The Black Parade and was under the impression that there was nothing better, but I was wrong. I got Three Cheers a few months later and fell in love with that. It's my favorite cd. Bullets is awesome, too, but I prefer the sound of the other two albums.
Favorite Song on Bullets: Headfirst for Halos & Early Sunsets Over Monroeville
Favorite Song on Three Cheers: I'm Not Okay (I Promise)
Favorite Song on The Black Parade: Dead!
Favorite Song(s) on Danger Days: Na Na Na & Planetary (Go!)
Anyway, that's my MCR life. In other news, I'm your average teenager (who tries not to be too scary. lol). My grades are important to me and that's why they stay high.
I love all kinds of music except for country. I have been playing piano for ten years and clarinet for 5. I am currently learning how to play the bassoon, which is uber fun! I am also learning how to play guitar!

I absolutely love musicals. Rent is my favorite (partially because it's one of the few I've ever seen live). I also love Repo! The Genetic Opera... which no one seems to know about. lol


I don't usually play sports, but I like volleyball and I LOVE tennis. Even though I've only played tennis for two year (compared to volleyball's 5 years), I feel like that is where my heart is. I'm not so great at it yet, but I'm slowly making progress. I also love to participate in water sports. I can water ski, kneeboard, wakeboard, windsurf... Pretty much, if it's out on the water, I'll give it a try.


I also love horseback riding. It's probably the second passion in my life (after music). I have ridden western for most of my life, but have recently been learning how to ride english, which is really weird for me. lol
I now have a horse, a lovely Arabian mare named Serena, whom I love very very much.
She's my baby girl. This is her.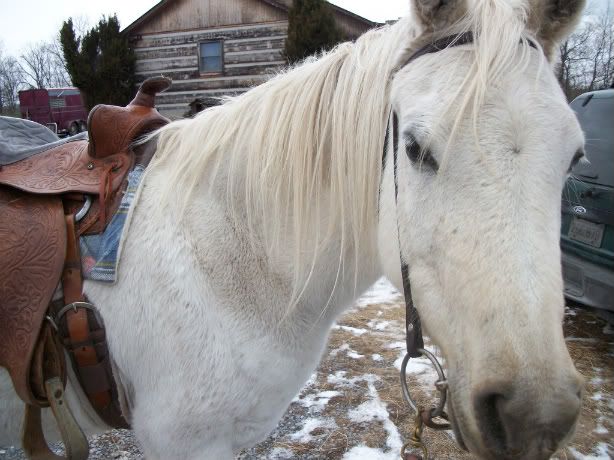 Photos