XSillyxAdamX
Name:

Adam Schaad


Age:

30


Gender:

Male


Location:

Guess

Contact
About
I'm really shy at first, but as you get to know me I open up. My best friend of a couple years (Logan) convinced me to join INO, so far it's pretty fucking sweet.
- I'm straight, yeah sorry dudes. Lol.
- I'm sentimental... at times.
- I care about girls and how they're treated (call me a sap, I don't give a shit).
- Make fun of gays, boys or girls, and I'll be on your goddamn case.
- I listen to everything, so don't ask for specifics.
- I play guitar and I love it.
- I love watching Invader Zim... don't judge.
- I'm approachable, I don't bite so talk to me. =)
Yeah, I don't have much to say so just pop in a comment or whatever and I'll get back to you.
Now, time for randomness! (I don't know, give me a break)
---------------------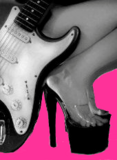 Photos