The Ashcroft Moon
Name:

JD


Age:

30


Gender:

Female


Location:

Manchester, England

Contact
About
burnin' down the house.
_____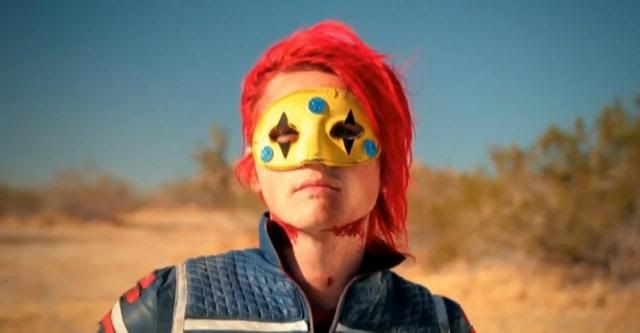 *Does Airport Dance*
Hello. I'm Jodie. MCR, Boosh, Heroes & Slash.



I think no matter where you live, everyone on here understands what it's like to be a fan of My Chemical Romance. It isn't always easy, but it's always worth it, right? It doesn't matter what anyone says about the five people you call your heroes, because you know that in the end, after everything, even after after all the chavs have gone, they'll still be there, waiting to make your day. That's what really matters.
I love My Chemical Romance

(Obviously)
I've been listening them for a bit over 5 years, so I'm not like the most loyal fan, and I went all crazy at the whole 'The Black Parade' thing, but that doesn't matter anymore. I first saw what the band looked like in I'm Not Okay, but I don't really remember that. My sister was all like 'OMG JODIE LOOK AT THIS!' and I just...it's all a blur. I had been listening to Three Cheers for a while after that, but I didn't see what they looked like until I saw them again on March 4th 2006 in Helena. Changed my life.

I do remember that one.







What a serious bunch of sexies.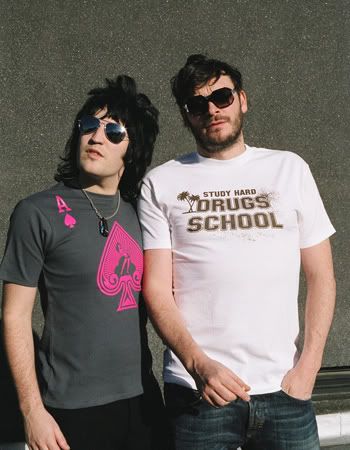 EVIL BERT STRIKES AGAIN.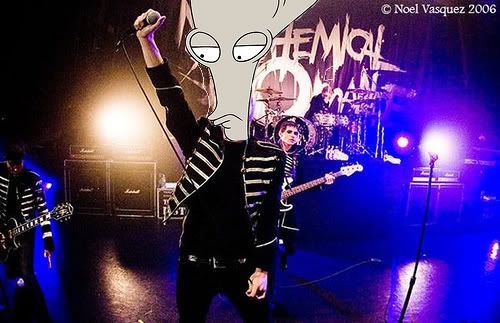 Photos