Zaraza

Name:

Elena


Age:

32


Gender:

Female


Location:

Hell (Yes, that's the name...)

Contact
About
Hellooo there! My name is Elena, I'm a girl!

Umm... My fav things are:

Fav number is 13, it's been with me my entire life, and I think it brings me luck



Fav animation/movie is Nightmare Before Christmas!! I remember I wouldn't come out of my room cause I kept watching it over and over again. And I love the new version of the song This is Halloween, by P!ATD.

Fav pic right now: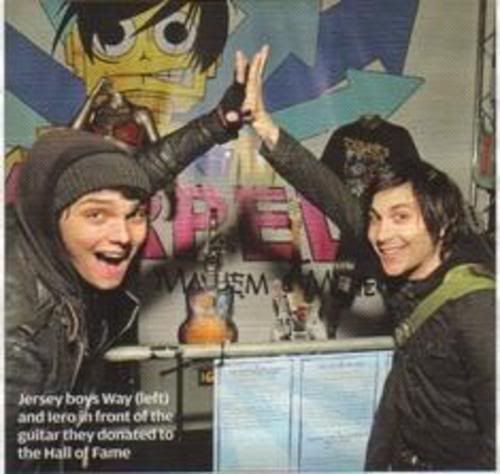 See? That's adorable, and you know it...

Fav colors are black, white, red and navy. Oh yeah, and dark green.

Fav bands are MCR, FFTL, FOB, SOAD and soo many more that I'll just give up now.

Fav Music Video:



I hate:

Cheap people, racists, homophobes, bimbos, selfish people, backstabbers (I've met alot of those...).
I hate school, because I don't learn anything there.
I hate it when people ignore me and know it.
I hate it when people call me 'kid', especially if it's someone really close to my age. I may be young, but I'm most likely smarter that the idiots saying I'm not.

I'm too smart for my own good, and never know when to shut up. I'm very versatile, and can adjust to the most things, that's why nothing surprises me.

I grin when I find out about something sad, for instance if someone I know is dead. I don't do it on purpose, it's a hysterical reflex, inside I'm being ripped into shreds.

MCR saved my life. Their music reached out to me when I needed it the most. If it wasn't for them, I would've been a zombie right now. Yeah...

NEWS: I'm going to the MCR concert 9.4.07. in Sweden. Planning to go to Hovefestival, which will be happening in Norway, in Arendal, that's not far from Oslo (me). First time MCR plays in Norway! YaY!