XBella-Muerte
Name:

Hannah


Age:

29


Gender:

Female


Location:

wales

Contact
About






Hey *waves*
I'm Hannah
hmmm...ii never really know what to say about myself so here are some bulletins

*I live in wales
*i love art, fashion design,Make up art , art , Guitar
*I have a scary obsession with My chemical romance 0_o
But im guessing you do to as your on a "My chemical romance" website people!! XD
(but thats Franking awsome!!
)
*i proberly shouldent but i LOVE FRERARD *girly giggle*
*I love music such as ....My chemical romance,Mindless self indulgence , Evanescence, The distillers, The birthday massacre ,Placebo, The used,the rasmus, pencey prep,Green Day ,Kilck
*I have another rather odd obsession with ..Harry potter!! (one day i will go to hogwarts and i will be in Ravenclaw*dances*)
* I can be a Shy person, but i love to talk to people on here so leave me a comment

i wont bite...much * SCARY SMILE*
*i saw My chemical romance on the 25th of March 2007 in cardiff and i saw them again wean they wear touring with Mindless self indulgence in Newcaslte with Seren ! (Another band that kick ass

)
*I hape a super awsome amazing best friend named *SEREN*
not a lot of people understand what the hell we are on about because most of the time we are talking wazzuck but we can understand each other so its all good XD seren...what a legend she means so much to me i really dont know wear id be without her...proberly verry bored...having an actual sane conversation about the weather...
I think thats all i have to say right now so gooooooodbye!
thanks for reading ;P
www.myspace.com/hanmcr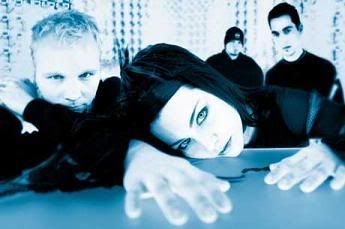 Photos