Broadway_Inspired14

Name:

Used Romance


Age:

33


Gender:

Female


Location:

MeNtAl InStItUtIoN

Contact
About
Hi! My name is Zyrah. I live in CA and am a recent MCR fan. My favorite songs off the

Black Parade

are "Teenagers" and "Mama." I'm now being introduced to

Three Cheers For Sweet Revenge

by my friend Tayler. Shes really awesome. My only reason for likeing MCR so much!!!!!!!!!!! I love the colors are

Silver,

Red,

and black. My favorite band member has to be Mikey Way. I think he so adorable! I am also in love with Broadway. I act and sing as a job! Its so fun! Well, please ADD or PM me anytime!!!!!!!!!!!!!!!!!!!!!!!!!!!!!!! Thanx!
Check Out Tayler's INO!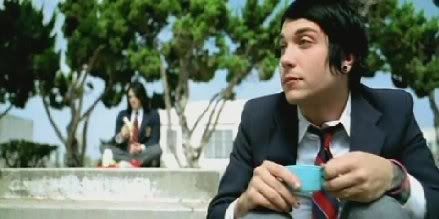 Tayler should be in this video...
1.The Black Parade!
2.Three Cheers for Sweet Revenge
~Mama, We All Go To Hell!~