earlysunsetsx
Name:

Izzie


Age:

31


Gender:

Female


Location:

Monroeville, Missouri

Contact
About
Call me Izzie.

Kthankyou.
About Me's have never been my strongsuit.. so, here we go . . .
My Chemical Romance has had the largest impact on my life. And I could write some blurb about 57 sentences long explaining my love for them, and the concert I went to 4/15/08, or how Gerard Way is my greatest hero for staying clean - but I won't. All I'm going to say is this: They're the bright red paint upon the canvas of my life.

I use smileys too often, and I laugh even more.
I watch waay too many My Chem interviews.
My favorite color is grey.
I talk like I'm British, and I'm only ten-percent.
I hate that I'm over half German, and would have been considered an Aryan.
Speaking French is beautiful, and I want to visit the chapel Quasimodo lived in.
Disney movies own my soul, because the horror kind strip me sleepless for days on end.
; mcrmymuse
Beware: My aol screenname changes with my mood.
I'm sixteen, and I never want to grow up.
Going to shows is what I live for.
When I
do
eventually fly from my coop and get a job, it
will
be in the music industry.
New York City is where I'm headed.
My about me changes with the weather.
I'm about as self conscious as any other girl my age.
I'm a vegetarian and a strong Believer in Jesus Christ!

I
crave
love, but use the word sparingly.
KEEPING THE FAITH!

since 1992.
MY CHEMICAL ROMANCE =]; Taking Back Sunday, Hawthorne Heights, Matchbook Romance, the All American Rejects, Blink-182, Sum41, +44, Angels & Airwaves, Muse, Iron Maiden, Silverstein, From First to Last, 30 Seconds to Mars, Automatic Loveletter, Matchbox 20,
more
.
Fox and the Hound, P.S. I Love You, the Titanic, Life on the Murder Scene, the Black Parade is Dead!, the Little Mermaid [all], the Lion King [both], Bambi, Click, the Notebook, A Walk to Remember,
more.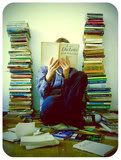 Harry Potter

, Twilight, New Moon, Eclipse, When It Happens, the Year of Secret Assignments, the Giver, the Notebook, Romeo and Juliet, Dr. Jekyll and My. Hyde, Ella Enchanted, My Chemical Romance: This Band Will Save Your Life,
Coming Soon:
Breaking Dawn, Midnight Sun,
In 102 Languages I Love You
, Take Me There
Hello there, the angel from my nightmare The shadow in the background of the morgue The unsuspecting victim of darkness in the valley We can live like Jack and Sally if we want Where you can always find me And we'll have Halloween on Christmas And in the night we'll wish this never ends.... Don't waste your time on me, you're already the voice inside my head;
I miss you
.
-
I Miss You
by Blink-182