mrs.johnnychrist.
Name:

keri.


Age:

31


Gender:

Female


Location:

woww.i really don't know.

Contact
About
i am keri.
mkk here is some little info.
i sing.i absolutely love to.i look down upon my self because i just don't think i'm all that pretty/cool/good at anything.my friends reassure me of myself and i'm very thankful for them.
i love this man.



this man.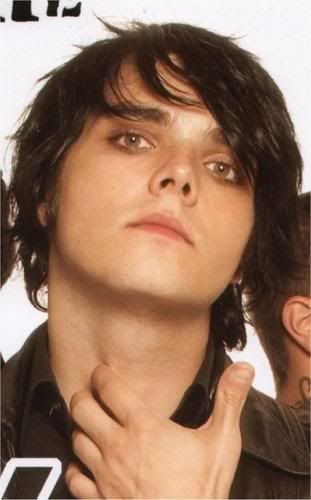 and this man.
i'm pretty random at times.people say i'm smart.and i have no idea why.i usually just copy answers from someone else or copy them from the back of the book.i have alot of friends.well people who say they are my friends.but most of them are pretty cool.i have a boyfriend.jacob.he is amazing and i never want to lose him.
i will try my best to do things that are asked of me.if a friend is in need of advice or help, i'm the person they come to most of the time.and i help them out as much as i possibly can.i'm nice like that.

i love these guys.they are absolutely amazing.i don't know where i would be without them.if they never existed i think i would be insane right now.they have made me happy, sad, angry, depressed, glad, and almost every other feeling you can think of just from their songs.i've only seen them once in concert and i hope i can go again soon.cuz they are AWESOME.