xXmeeseXx
Name:

jen


Age:

30


Gender:

Female


Location:

chicago

Contact
About
Hullo!!!!! My name's Jen and I like to be obsessed.... with music. If ya want I'll be obsessed with talking to you, but that's an option I barely give out.
Right, so my favorite bands:
MY FAV. BANDS :
MCR
FOB
The Used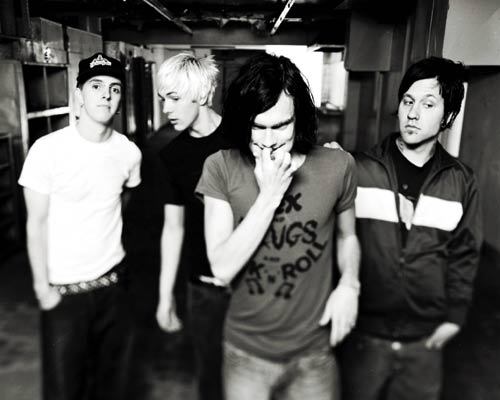 The Academy Is...
Weezer
-The All-American Rejects
-Thirty Seconds to Mars
-Story Of The Year
-AFI
-Switchfoot
-Panic! At The Disco (and many other FueledByRamen bands..)
(My list can go on for many a mile...)
Skittles, Starbursts, Pixie Stix, Twizzlers, Oreos, and Jolly Ranchers are the Shiz
Sue is my wifey, Mary and Emily are my annoying sisters/bestest friends (Mary and I make the Shiz line possible..Emily and I make up the whole quote system)
FOAMY IS MY LORD AND MASTER!
Join the Dark Side, not only for the cookies, it just seems easier too.
Poetry and friends make up my life. I like to be thorough, thoughtful, sensitive, friendly, and many other stuff... I'm going to stop typing now because I'm just rambling and no one likes a rambler.. especially when in real life it takes me more than a week to start warming up to you... >>
RESURRECTED FROM THE BEYOND DEAD
~Hey guys, I'm back from my long journey of being lost in a desert without you. <3 I became so caught up on Mibba, I forgot my homeland. Forgive me everyone; I'll make sure to remember this place. It's like returning to the place you started from. Sigh... I also have loads of catching up to do, but if you're new here and need a friend- I love people!
Yeah, Buddy! lol. Talk to you all sometime. I'll start posting all around soon enough. Watch out. ;P